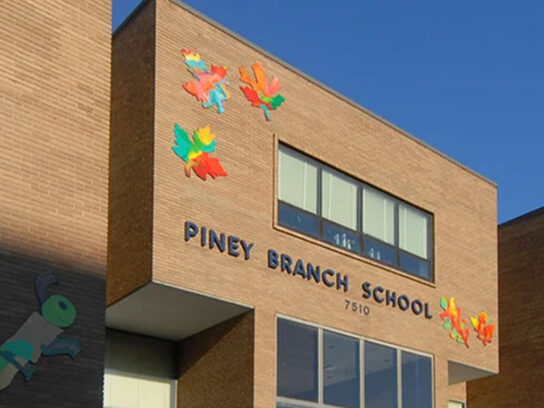 The Maryland State Department of Education announced finalists for the Presidential Awards for Excellence in Mathematics and Science Teaching (PAEMST) March 11.
Among them is a 5th-grade teacher at Piney Branch Elementary School Krishni Patrick, a finalist for science in the K-6th grade category. Patrick has worked in Montgomery County Public Schools for 10 years.
"I am honored to be a Maryland state finalist and thank my state, district, school, community, families, students, friends and family for all their support through the years," Patrick told MyMCM. "Being an elementary school science teacher has been by far the most fun I've ever had at work. It's a pleasure helping children explore science and with any luck, develop a lifelong passion and interest. It's wonderful to have our state and nation shine a light on our children's work in science."
A committee of scientists, mathematicians, and teachers chose the six finalists for their deep knowledge of the content they are teaching and their ability to inspire and motivate students, according to a Department of Education news release. 
"Congratulations to Maryland's Presidential Award finalists, a distinct honor that recognizes the best in science and math teaching," State Superintendent of Schools Mohammed Choudhury said in the news release. "By celebrating the individual achievements of these truly great educators, we showcase the highest standards of STEM teaching in the State."
Maryland announces finalists for the 2022 Presidential Awards for Excellence in Mathematics & Science Teaching (PAEMST) for K-6th grade.

Congratulations to these outstanding teachers representing @CCPS, @FCPSMaryland, @HCPSS, @MCPS and @wcpsmd! https://t.co/yeQbfpkaeN pic.twitter.com/hFSCpjvWzN

— Maryland State Department of Education (@MdPublicSchools) March 15, 2022
A national committee will then recommend up to two teachers in either mathematics or science. The National Science Foundation will award the PAEMST winners with $10,000, a presidential certificate and access to an elite group of teachers who have won the award previouslt, according to the news release.
Photo credit Montgomery County Schools.