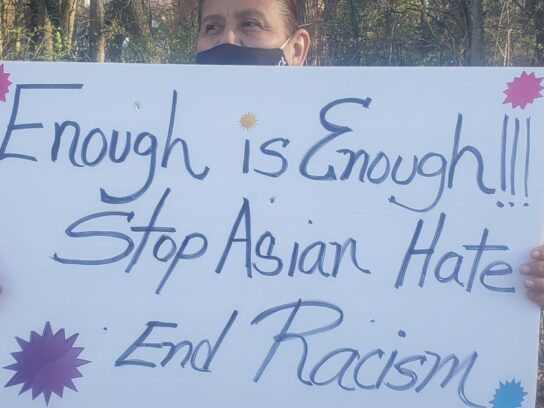 The Montgomery County Planning Department wants to identify Montgomery County historical and cultural landmarks and oral histories associated with members of the Asian American and Pacific Islander communities.
The planning department is using a $24,000 grant from the Maryland Historical Trust to hire a consultant, who will collect oral histories and identify resources with an Asian connection.
The planning department, which part of The Maryland-National Capital Park and Planning Commission, called the project "significant as AAPI heritage is not currently represented in the Master Plan for Historic Preservation." The study is an effort "to mitigate past inequities, including the exclusion of people of color from our understanding of historic significance," the planning department explained.
Residents should share information on homes, businesses, places of worship, neighborhoods, restaurants, stores and other properties that played a role in the AAPI history of the county. Locations and background information can be added to the map by filling out a survey, which can be read in Vietnamese, Korean, Chinese and English.
"The AAPI Heritage Project is part of the Historic Preservation Office's effort to support Montgomery Planning's Equity Agenda for Planning," said Rebeccah Ballo, Historic Preservation Supervisor. "We recognize the long-standing presence and many contributions of AAPI individuals and communities in county history, and we look forward to partnering with the community to document them with this important survey," she said in a news release.
"As the son of Indian immigrants, I am very excited about this concerted effort by Montgomery Planning and the State of Maryland to recognize and celebrate the Asian American experience," said M-NCPPC Commissioner Partap Verma, a member of the Montgomery County Council's Racial Equity and Social Justice Committee.
"History is often lost even within a generation and for us to allocate resources for this important endeavor is quite special. It is our hope that such collaborations will lead to more historical resources with the recognition that capturing history is just as critical as other facets of planning."
Already included on the map is Headwaters Farm in Olney. During World War II, Japanese Americans who had been held at the Poston Interment Camp in Arizona worked at Harold Ickes' farm and a neighboring chicken farm owned by Sam Rice. Ickes was U.S. Secretary of the Interior at the time.
Also on the map is the Wat Thai Association of Washington D.C., which was founded in November 1971 and established in Silver Spring in 1974. It has been on Layhill Road since 1986.