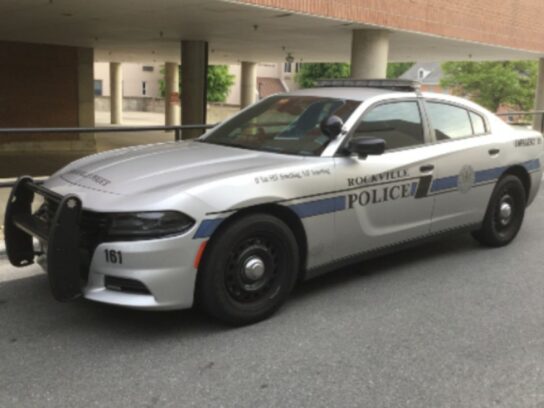 Rockville police sent out a vague mobile alert message about 4:25 p.m. Friday asking people to keep an eye out for a man in a long black coat. Then less than an hour later, police issued an all clear.
Here are more details:
He was seen at the Regal Theater in downtown Rockville.
A woman believed she saw the butt of a rifle and notified police.
The man has been sighted in the area before.
The details come from Marylou Berg, director of communication for the city.
Police said, in an email:
The subject is described as a white male in a black cape/coat with long brown slicked back hair and an all-black shirt with a logo on it. He was last seen in the area of the movie theater in the Rockville Core on East Montgomery Avenue around 4:00 p.m. If you see this individual, please do not approach and contact 911 immediately.
After the all clear, Berg said police officers will remain circulating around downtown Rockville and police will continue to take calls if anyone sees the man.