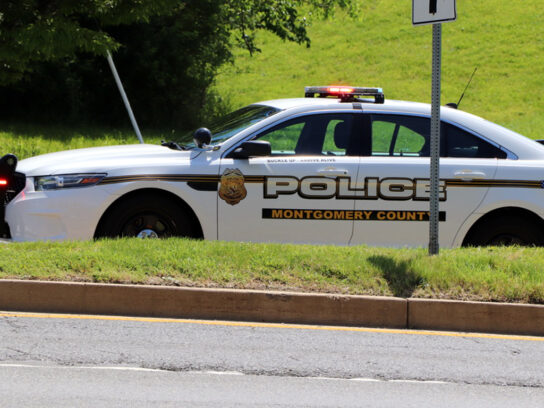 Montgomery County Police are asking for the public's help identifying a suspect in the August 31 armed robbery of a Damascus business.
According to a press release from Montgomery County Police, officers responded at approximately 8:50 p.m. to a report of an armed robbery in Damascus. Montgomery County detectives confirmed that the suspect walked into the business, displayed a handgun, and demanded money. The employee complied with the suspect's demands and the suspect fled the scene with the stolen money in an unknown vehicle.
The suspect is described as a black male, approximately 5 feet and 10 inches tall, and approximately 150 pounds, according to police. In-store footage of the robbery also shows the suspect was wearing a black hooded sweatshirt, black pants, and a black mask with a hood over his head.
https://twitter.com/mcpnews/status/1436090424129642503?s=20
Police are asking anyone with information about the suspect or the crime to call the Major Crimes Division at 240-773-5070. The community can also submit a tip online or via the "Crime Solvers" app. Police are also offering a cash reward for information that leads to an arrest in the case.