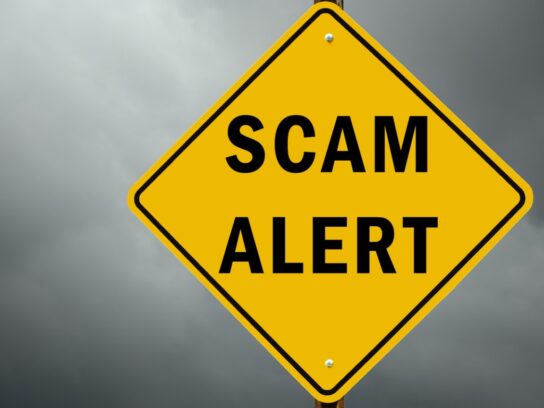 Montgomery County police are investigating reports of recent fraudulent activity where residents are falling victim to the "Grandparent Scam." According to a press release, the scammers have collected almost $50 thousand from the victims within the last three weeks.
The scam involves a suspect that poses as the resident's family member and tells them that he/she needs help. The suspect will present a wide variety of emergency situations, like a loved one who is in jail or has been in an accident.
Normally, the scammers would ask the victim to send money via wire transfer to help assist their loved one. The recent cases in Montgomery County, however, involve the suspect going to the victim's home to collect the payment.  The victim would provide the suspect with his/her address and someone would come to collect the cash.
The victims of the scam have described the suspect who collects the payment as a white male in his 30s to 40s.
The police are asking that the public do the following if they believe they are part of a phone scam:
Do not provide information over the phone.
Ask the caller for detailed information and a contact number.
Attempt to verify the caller's story by calling family and/or friends.  Scammers will often tell the loved one not to tell anyone and provide a reason as to why the situation cannot or should not be discussed.
Do not send money or provide someone with cash.  The scammer might provide you with a tracking number or some other type of number to add legitimacy to their claim.
Contact the police immediately if you believe you are a victim of a telephone scam.
More information on these incidents can be found here. Anyone who has information about the suspects involved with these scams is urged to call the police non-emergency number at 301-279-8000. Those who wish to remain anonymous may contact Crime Solvers by phone at 1-866-411-TIPS (8477).