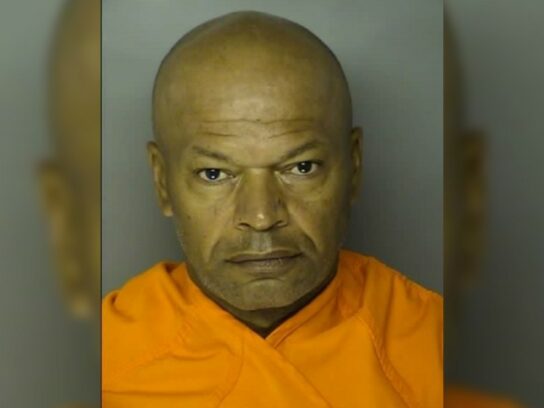 Officials said Thursday that law enforcement officers believe they have solved Montgomery County cold cases by using forensic genealogy — the process of using DNA submitted by relatives to family history websites and then comparing it to genetic material collected at crime scenes.
Such legwork led to the arrest of Giles Daniel Warrick, 60, in Horry County, South Carolina, officials said.
Warrick is believed to be the "Potomac River Rapist," who assaulted possibly 10 women, killing one, from 1991 to 1998, police said. Eight Montgomery County attacks were attributed to the Potomac River Rapist; Warrick will be charged with six of them, a Montgomery County police statement said.
In a news conference carried online, D.C. Police Chief Peter Newsham said Warrick will be extradited to the District to face charges in the death of Christine Mirzayan, a 29-year-old who died Aug. 1, 1998, after leaving a friend's cookout in Georgetown.
Mirzayan was discovered the next day, raped and bludgeoned by a 73-pound rock, according to information the FBI released after the creation of a task force to capture the Potomac River Rapist. In addition to the FBI, the task force included Montgomery County police and the Metropolitan Police Department.
The FBI believes Mirzayan was the Potomac River Rapist's last victim in the region.
Warrick of Conway, S.C., was arrested Wednesday at his home in Horry County, where he is being held with no bail, police there said. Horry County is the most northern part of South Carolina's Atlantic coast.
He has worked for a landscaping company and was a contractor for a utility company, Montgomery County Police Chief Marcus Jones said at the news conference. Jones said he believed Warrick moved to South Carolina only recently. For most of the time he has been living in Washington area, he said.
The Potomac River Rapist was linked to rapes in Rockville, Germantown, Gaithersburg, North Potomac and Cloverly, according to the FBI.
Jones said the department's Officer Steven Smugeresky was able to connect the crime scene DNA with the entries on the family history websites.