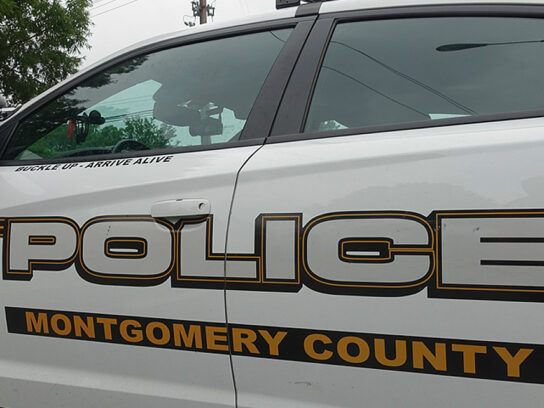 Two women were robbed in Wheaton, and police have released a surveillance photo of the man they believe committed both crimes.
The first robbery occurred about 4:30 p.m. Friday, Sept. 27. A 44 year-old woman was walking on the sidewalk in the 10900 block of Amherst Avenue when the culprit approached her from behind.
He struck the victim in the face, took her book bag and then fled on foot, police said. The victim was taken to the hospital for swelling and scrapes on her face, police said.
The second robbery occurred about noon Friday, Oct. 4. A 40-year-old woman was leaving the women's restroom in the back of the Giant store at 2900 University Blvd. West when the culprit approached her.
He began to push her back into the restroom and motioned for her to be quiet. He then pointed a long-reach lighter in her direction, police said. He stole the victim's phone from her shirt pocket, and then ran from the store. The victim was not hurt.
Detectives continue to try to find additional surveillance photographs and video of the suspect to release to the public.
Anyone with information regarding the suspect or these robberies is asked to call the Wheaton police district Investigative Section at 240-773-5530.  Those who wish to remain anonymous may call Crime Solvers of Montgomery County toll-free at 1-866-411-TIPS (8477).  Crime Solvers will pay a cash reward of up to $10,000 for information provided to them that leads to an arrest in this case.