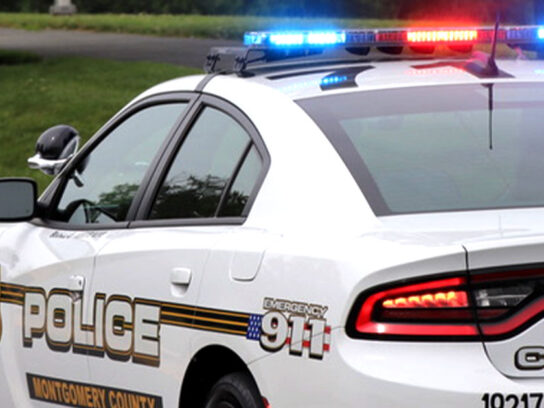 Montgomery County Police are investigating a shooting May 6 in the 13800 block of Outlet Drive in Silver Spring.
According to police, two groups were involved in an argument when the suspect fired two shots at the other group. No one was injured.
The suspect is described as a Black male of dark complexion, about 16 to 18 years old with short black hair. He was wearing a white T-shirt with the word "boss" on the front and light blue ripped jeans. He also had on black and white Nike Jordan sneakers and was carrying a dark colored drawstring bag.
Anyone with information is asked to call police at 866-411-TIPS (8477). A reward of up to $10,000 is offered for information that leads to the arrest of the suspect. Callers may remain anonymous.
Police released surveillance video of the suspect that may be viewed here.