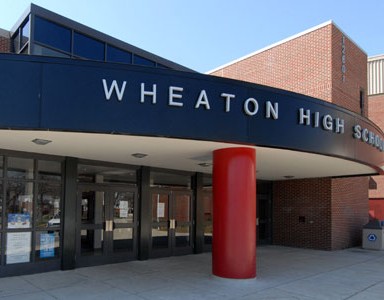 Montgomery County Public Schools (MCPS) sent an email to parents and guardians this afternoon about threats made at Wheaton High School and the Thomas Edison High School of Technology. 
At around 11:05 a.m on Thursday, a man walked into the front office of Wheaton and said something that implied he had a weapon. The man left the school and went to Thomas Edison, which is next to Wheaton. 
Montgomery County Police Department (MCPD) officers detained the man outside of Thomas Edison and no weapon was found. Then, police received a report of a threat made inside Thomas Edison. The email says the school went into lockdown for 50 minutes while police searched the building, and no threat was validated. 
Derek Turner, a spokesperson for MCPS, said it's believed that students inside Thomas Edison were calling their parents about the situation with the man, and then parents were calling the police. The calls lead police to believe another situation was developing.
In a tweet, MCPD said officers responded to the incidents around 11:19 a.m. and found no viable threat. 
Turner said there is a two-step process when people are let into MCPS. The first step is being buzzed into the school, and the second step is showing identification at the front office. Turner said the man at Wheaton was stopped at the identification process in the office.
Read the email below: