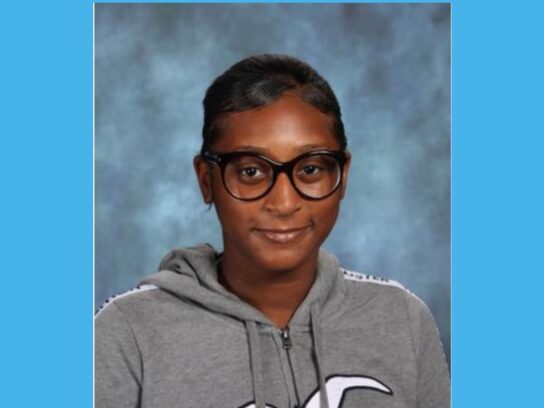 Update, Sept. 30: Amirah Jane Henderson has been located safe and unharmed.
---
Original post: Detectives from the Montgomery County Department of Police- Special Victims Investigations Division (SVID) are asking the public for help in finding a missing Damascus area juvenile.
Amirah Jane Henderson, 15, of Tralee Terrace, was last seen leaving her home on foot on the morning of Wednesday.
Henderson is described as an African-American female, 5 feet 6 inches tall, and weighing 150 pounds.  She has black hair and brown eyes.  She wears glasses sometimes.
Henderson was last seen wearing a pink hooded sweatshirt with the word "Pink" written on the front of it in white letters, light blue jeans and black Crocs.  She was carrying a large, dark gray purse.
Anyone who has information regarding the whereabouts of Amirah Henderson is asked to call the Montgomery County police non-emergency number at 301-279-8000 (24 hours).