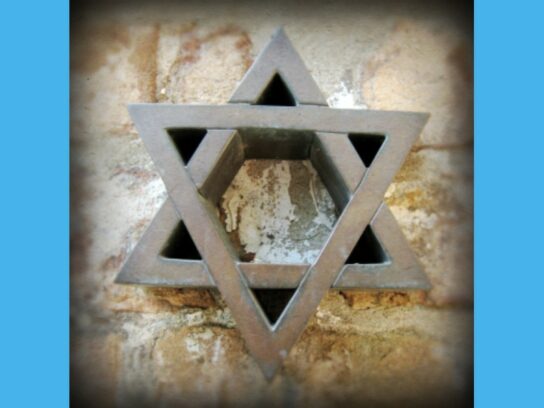 MCPD is paying extra attention to Montgomery County's synagogues in the wake of the anti-Semitic attacks that have taken place across the country.
"We pay attention to the climate and we make extra patrols in those areas," said Capt. Tom Jordan, police spokesman.
Several attacks against Jews have been reported in the New York-New Jersey area in recent weeks. "We're aware of those things and we take those into account for those roll calls," Jordan said.
Jordan said he was unaware of any specific threats against synagogues in the county.
"Based on events across the globe, there's a particular temperature that's risen, and we're keeping an eye on everything," he said.
On Sunday, Takoma Park plans a candlelight vigil, "Stand Up to Anti-Semitism," to start at 5 p.m. at the town's gazebo, 7035 Carroll Ave. For more information, click here.
The program will feature clergy and political leaders including Rep. Jamie Raskin and Montgomery County Executive Marc Elrich.
A.J. Campbell said organizers saw the rise of anti-Semitism in New York City and the attacks in New Jersey.
"We felt we had to come together," she said.
Planning started on New Year's Eve and finished on Jan. 2, she said.
"The only way to answer this level of hate against the Jewish community is with solidarity with the entire community," she said. "We're trying to defeat an idea, and ideas are incredibly hard to defeat."
The organizers issued the statement:
"We observe with sadness recent murderous attacks on Jews at a rabbi's home in Monsey, NY, a Jersey City kosher grocery, and a Poway, CA synagogue, as well as the 2018 Tree of Life shooting in Pittsburgh that claimed eleven lives. It is our duty and our practice to stand up for all communities in need — for immigrants, for Muslims, for LGBTQ+ individuals and African American neighbors, for the poor and oppressed — and against violence and hatred. On Sunday, January 5, we will recognize and speak up for our Jewish neighbors. We will gather for song, shared sentiments, and togetherness against antisemitism."
Other speakers expected are Montgomery County Councilmember Will Jawando, Rabbi Rachel Hersh of Adat Israel and representing the Jewish Community Relations Council, Rabbi Ethan Seidel of Tifereth Israel Congregation and Rev. Julia Jarvis and Rabbi Deborah Reichmann of the Interfaith Families Project. Takoma Park Mayor Kate Stewart will emcee the program.