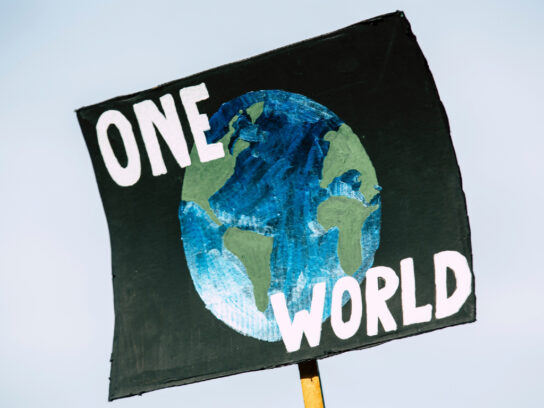 Together with County Council President Tom Hucker and Executive Marc Elrich, Sunrise Silver Spring, a local youth-led climate change and social justice organization, announced Monday that Montgomery County will sign onto a letter in support of the proposed Green New Deal.
County government will sign onto the letter to the Biden Administration and members of the U.S. Congress this week, urging the federal leaders to support the deal, which the students said would create new jobs, aid in the economic recovery of the neediest communities and clean up the environment.
"Young people are leading the fight, and the council is behind us," declared Alicia Colemen during a virtual news conference. Celeste Basken added, "For youth in my generation, climate change is everything."
Indigo Sharp pointed out that members of Sunrise's national organization, along with so many young people, worked hard during the recent presidential campaign in support of Joe Biden. Now, he said, "He owes us and needs to pass the Green New Deal."
Montgomery County has committed to creating zero greenhouse gas emissions by the year 2035 and recently agreed to purchase 10 electric buses.
"We are in a climate emergency," Elrich said. "We are determined to do whatever we can. It's all hands on deck," he told the students. However, Elrich said, "We need the support of the federal government. Frankly, we need the buying power of the federal government."
In a video statement, U.S. Sen. Ed Markey of Massachusetts, a strong supporter of the Green New Deal, addressed the students. "Young people, they are the leaders. For you, climate change is a matter of life and death," he said, noting, "The climate crisis is not at our doors. It's already in our homes."
Hucker praised the students, declaring, "Please don't slow down. We really rely on you." To which Elrich simply added, "Persist."

Sunrise Silver Spring is demanding climate action, good jobs for all, and a green recovery from the COVID crisis, and we're proud to have our county government behind us. Join us to find out how we've fought for justice, and how you can too! Sign up at https://t.co/TcKEapXI8t

— Sunrise Silver Spring 🌅 🌍 (@sunriseslvrsprg) February 24, 2021