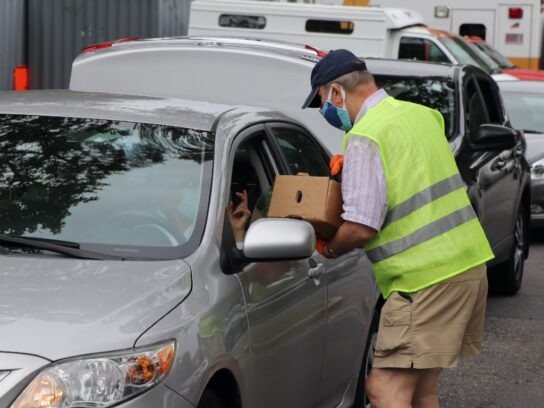 The number of county residents experiencing food insecurity has increased due to the pandemic and inflation.
In an effort to help those who don't always know how they will obtain their next meal, Montgomery County's Farm to Food Bank program increased the amount of produce it distributed by almost 77,000 pounds to families in need during Fiscal Year 2022, which is a 25% increase.
The Farm to Food Bank Program is administered by Manna, which is based in Silver Spring. The program increases access to fresh, nutritious food for residents dealing with food insecurity. The program is a partnership with the Montgomery County Food Council and the County Office of Agriculture.
"The Farm to Food Bank program allows farmers to nourish their whole community in a way that supports each farm's sustainability," said Jenna Umbriac, director of programs and the interim director of participants services at Manna Food Center. "It allows Manna and dozens of other food assistance providers to increase access to local, fresh, nutritious food for all."
Twenty two farms participated in the three-year-old program.
According to county officials, 76,933 pounds of produce were purchased or donated, and $181,600 spent through the Farm to Food program, enabling the county to give a total of 64,110 meals to Manna participants and 45 food assistance providers.
Check out the 280 pounds of cantaloupe purchased from One Acre Farm through the Farm to Food Bank Program and delivered to Oak Chapel United Methodist Church Food Hub by our star volunteer Alan! pic.twitter.com/mPc6qbUznA

— Manna Food Center (@MannaFoodCenter) August 24, 2022
Among those that help fund the program are the Greater Washington Community Foundation, the Sodexo Stop Hunger Foundation, Business Leaders Fighting Hunger and the County Department of Health and Human Services.
Overall, 65 percent of farms participating in the program reported increased food production and 20 percent reported reduced food waste. Among the participating farms, 55 percent reported an increase in sales over the prior year, according to county officials