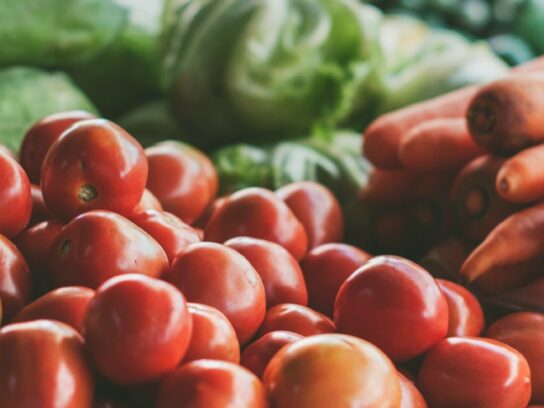 Updated at 12:25 p.m. with comments from Manna Food Center
Mary Simons of Rockville has known homelessness and hunger during her 69 years. But for the past six years, she has gotten her life back together and now lives in an apartment in downtown Rockville thanks to receipt of a housing voucher.
Now, her skills to scrounge for food and make the most out of a box of Ramen noodles will be needed once again. As of March 1, her monthly Supplemental Nutrition Assistance Program (SNAP) benefit will drastically drop from $281 month to just $23 a month.
Beginning in March 2020, the federal government had increased SNAP, formerly known as the Food Stamp Program, payments due to the pandemic, but those increases ended Monday.
"It's very disheartening. It's really sad," she said, adding she is concerned about her health now that she can no longer afford a healthy balanced diet.
Allison Schnitzer, director of Food Access Initiatives for the Montgomery County Food Council, said the end of the pandemic extra payments "will affect essentially everyone on SNAP."
Slightly fewer than 65,000 county residents from 34,000 households receive SNAP benefits, Schnitzer said.
Former Montgomery County Public Schools Board of Education member Jill Ortman-Fouse tweeted, "It's jaw-dropping to me that we are a developed "first-world" country, with the highest GDP in the world, and this is how we treat our working population — who are the *majority* of food assistance recipients. No words. Where is our nation's moral compass?"
"The average person in the county will lose $82 a month but many, particularly seniors, will lose much more," she said. That is because seniors recently received an increase in their Social Security, which raised their income, she noted.
"For some, it's going to wipe out their food budget," Schnitzer said. "It's going to be a really rough time for a lot of people in our county."
With inflation causing food prices to rise combined in cuts to SNAP, Schnitzer predicted that more people will turn to area food pantries. "It's kind of this perfect storm where we really are going to see a hunger cliff."
In Montgomery County's Senior News report, officials suggest that people needing emergency food assistance due to cuts in SNAP benefits should contact the Maryland Food Bank or Capital Area Food Bank to find their closest food distribution organization.
It's too early to know the impact this reduction in food benefits will have, according to Steve Corrozi, deputy director of operations at Manna Food Center, which distributes food to the needy throughout Montgomery County. However, he said, "We are bracing for additional demands."
"We don't quite know what the impact of the cut off will be," he said. But these cuts come at a time when demand for food already is up. Since July of 2022, Manna has seen a 34% rise in requests for food, and that is before the reduction in SNAP benefits took effect, Corrozi said.
Throughout the pandemic, Manna and other agencies and volunteers have been able to meet the needs of those who are hungry. Corrozi hopes that remains true.