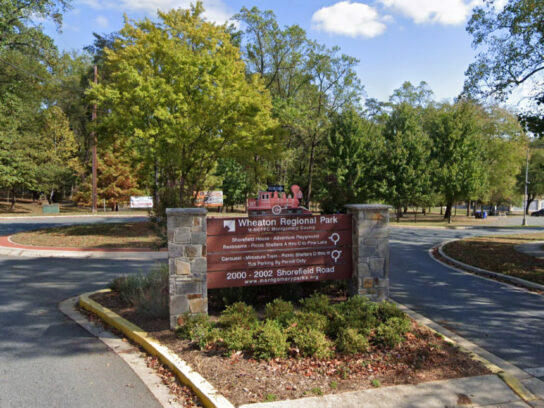 A public hearing before the Montgomery County Planning Board concerning future plans for Wheaton Regional Park is set for Thursday, May 19 at 6 p.m.
The meeting will be held at the commission's headquarters at 2425 Reedie Dr. in Wheaton.  Concerns the draft plan for the 538-acre Wheaton Regional Park will be under discussion. Areas of the park include the popular Brookside Gardens, hiking trails, a playground, picnic and fishing areas, carousel and miniature train.
Deadline to register to speak is Wednesday at noon.
The draft plan includes construction of hard surface trails and connector trails for use by pedestrians and bikers as well as a horse trail, improved entryways, a plaza and numerous sites for bike racks. Other recommendations include replacing the carousel, which will be moving to Clarksburg, and adding a food truck area.
Basketball courts and soccer fields, a climbing wall, a skateboard park and a community garden also are proposed.
According to Montgomery Parks, Wheaton is the most urban of the county's regional parks and serves a diverse population. More than 20,000 people live within a half-mile walk and nearly 60,000 people live within two miles.
Give your feedback in-person or virtually for the Wheaton Regional Park Master Plan update during the Montgomery Planning Board meeting this Thursday (May 19).

Deadline to register to testify is noon tomorrow (Wednesday, May 18). Sign up: https://t.co/dmQODZuQZO. pic.twitter.com/DHIUMjhwND

— Montgomery Parks (@MontgomeryParks) May 17, 2022