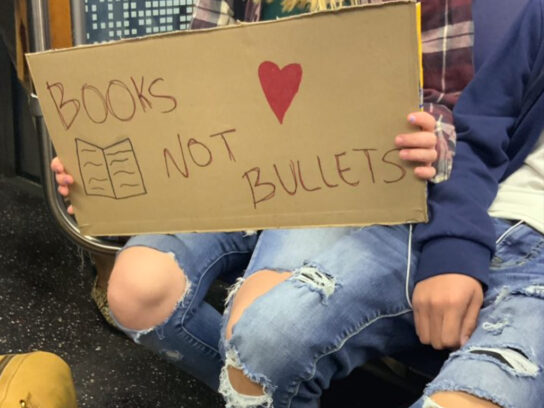 As part of their effort to reduce gun violence, the Montgomery County Council's Public Safety (PS) Committee met on Monday, Oct. 31, to review a bill that would prohibit the possession of firearms in or near places of public assembly 
The proposed Expedited Bill 21-22, sponsored by County Council President Gabe Albornoz, follows a recent U.S. Supreme Court decision that overturned a New York state law which required applicants for handguns to show proper cause for a license, according to a Montgomery County Council press release.
In the case of the New York State Rifle & Pistol Assn. v. Bruen, Superintendent of New York State Police, the Supreme Court ruled that the New York law violated the Second Amendment constitutional right to bear arms.
In the final decision, however, the Supreme Court ruled that prior laws forbidding the carrying of firearms in "sensitive" places such as schools and government buildings are constitutionally permissible, according to the case report.
The state of Maryland has a similar "Good and Substantial Reason" requirement for wear-and-carry handgun licenses. In response to the Supreme Court ruling, Gov. Larry Hogan ordered state police to stop enforcing this requirement, according to a Governor's Office press release.
"It would be unconstitutional to continue enforcing this provision in state law. There is no impact on other permitting requirements and protocols," Hogan said in the press release.
The PS Committee, including Chair Sidney Katz, Council President Gabe Albornoz and Councilmember Tom Hucker, reviewed the proposed bill, which would also remove an exemption that allows individuals with certain permits to possess handguns within 100 yards of public assembly areas.
"We should not have to worry if we go to a public gathering place, whether the person standing or sitting next to us is carrying a concealed weapon," Albornoz said in a media availability meeting after the review session.
The county council anticipates that, following Hogan's order, more individuals in Maryland will carry firearms, regardless of whether they have true proper cause to carry them, according to the council press release.
Montgomery County Police Department (MCPD) Chief Marcus Jones addressed the committee with data showing a "significant rise" in applications for concealed carry permits in the county.
"That does raise some considerable concern for us in law enforcement, as individuals who may decide that utilizing a weapon in order to either protect themselves or others in public places could raise issues," he said. 
The public assembly areas that would fall under the new law would include:
Parks

Schools

Places of worship

Libraries

Recreational facilities

Hospitals and healthcare facilities

Government buildings

Polling places

Protests
The county held a public hearing to discuss the proposed legislation in July of 2022 and has since received dozens of letters, both in favor and opposition of the bill. 
Local parents, school organizations and liberal partisan groups wrote in support of the bill, urging the council to enforce protections for groups like students and children.
The Association of Independent Schools in Greater Washington submitted testimony in favor of the bill, advocating for gun violence protections after the Robb Elementary School shooting in Uvalde, Texas. 
"Indeed, one of our very own AISGW schools was subject to a harrowing act of gun violence in April of this year," they wrote. 
Potomac resident Mindy Landau wrote a similar letter in support, arguing that it would protect people in public places from potential "armed threats."
"Our children should not have to fear that someone with a gun will invade their safe space for learning," she wrote. "Government workers and concertgoers should be able to go to work, concerts and parks without worrying whether the person next to them is carrying a gun."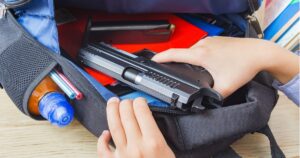 Many of the letters of criticism propose that the bill would infringe upon the rights of citizens to defend themselves and their communities against violence from the same potential armed threats. 
Montgomery County resident, Simeon Pollack, wrote to Albornoz in opposition, sharing his "alarm" with the rise in anti-Semitic hate crimes in synagogues and religious communities. 
"In many cases where synagogues were attacked in America, trained & armed congregants may have ended the attacks easily as most attackers are not trained in any way to use firearms if they are fired upon or face an armed citizen," he wrote. 
In a similar letter, Police & Public Safety Psychologist Jack Leeb argued to the council that the bill wouldn't prevent gun-related crime incidents, but rather, it would prevent armed and law-abiding citizens from stopping crimes before they can occur. 
Additionally, Leeb argued that a law specific to the county would convolute the state permit regulations. "Expecting permit holders to stop, unload their firearms before crossing the Montgomery County line and store the firearm in a lock box is not only unrealistic, but unsafe," he wrote.
Debates circulating the bill often boil down to differing opinions on individual responsibility, and whether that means picking up a gun or putting down a gun in order to protect themselves and their communities during unsafe circumstances as crime levels are on the rise. 
The PS committee reviewed data in a meeting in early October that showed gun-related crime rates were the highest of the elevated crime levels. According to the PS report, gun-related crimes increased by 20% since 2020. The next highest increase was in violent crime levels, which rose 13.4% in the county since 2020, although homicide levels showed a significant decrease.
MCPD reported in the Oct. 5 meeting that the number of concealed weapons offenses doubled from 2021 to 2022, posing more questions about the implications of removing concealed carry exemptions in county law as the council heads closer to a vote.