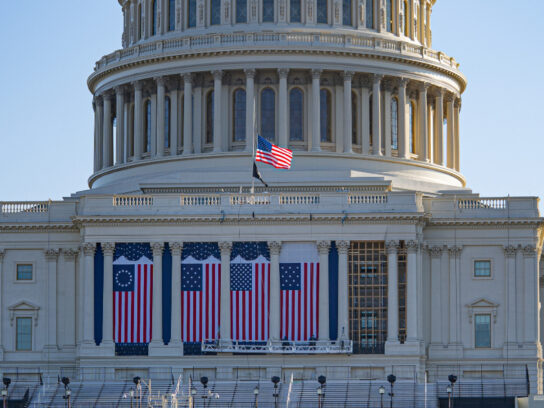 As the Republicans in the U.S. House of Representative struggle to choose their next speaker, two Maryland Democrats from Montgomery County have smugly chimed in.
While speaking at a reception following his swearing in Tuesday, U.S. Sen. Chris Van Hollen smiled and said, "I didn't think I'd feel sorry for Kevin McCarthy." The line drew a big laugh from his crowd of supporters.
On Tuesday, McCarthy, the Republican representative from California, lost three separate votes to become House Speaker. Additional voting is expected Wednesday.
U.S. Rep. Jamie Raskin took to Twitter to express his feelings. "This once-in-a-century humiliation of a party's nominee for Speaker is chickens coming home to roost for McCarthy, who whitewashed right-wing insurrectionism on the House floor. Nobody's getting killed now, but the House GOP now sleeps in the bed they made with Trump and Bannon."
He was referring to former President Donald Trump and Steve Bannon, who served in the Trump Administration.
Raskin also tweeted, "What goes round comes round. The right-wing habits of chaos and betrayal the GOP unleashed against the American Republic on Jan. 6 are now destroying Lincoln's party. The sedition you feed is the sedition that feeds on you."
This once-in-a-century humiliation of a party's nominee for Speaker is chickens coming home to roost for McCarthy, who whitewashed right-wing insurrectionism on the House floor. Nobody's getting killed now, but the House GOP now sleeps in the bed they made with Trump and Bannon.

— Rep. Jamie Raskin (@RepRaskin) January 3, 2023
What goes round comes round. The right-wing habits of chaos and betrayal the GOP unleashed against the American Republic on Jan. 6 are now destroying Lincoln's party. The sedition you feed is the sedition that feeds on you.

— Rep. Jamie Raskin (@RepRaskin) January 3, 2023