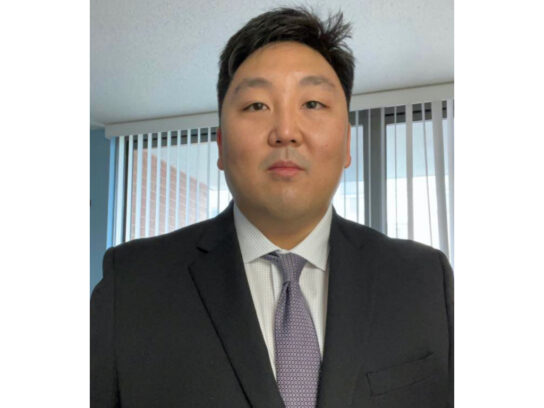 U.S. Rep. Jamie Raskin (D-Md.) has invited Wheaton restaurant owner Chris Pyon, a second-generation Korean-American and co-owner of Mobydick Sushi, as his virtual guest to President Joe Biden's Joint Address to Congress on Wednesday. Pyon was also named this week's 8th District Local Hero by Raskin.
Pyon was able to keep his family's business afloat during the pandemic through help from congressional federal aid packages like the American Rescue Plan. He received two Paycheck Protection program (PPP) loans, including a first-wave loan in the spring of 2020 and a second-wave loan last month. Pyon said that these loans helped him to pay his staff and rent each month.
The Joint Address, which will be President Biden's first speech to a Joint Session of Congress, marks 100 days into the President's first term. Although this will not be the first time that Rep. Raskin has invited a constituent as a guest to speeches like these, this year's event will be different as the guests will be attending virtually due to COVID-19 protocols.
Raskin said that he invited Pyon as his virtual guest this year to honor small business owners across the 8th District and to uplift their stories of resilience during the pandemic.
"We are 100 days into our work with the new administration, and the American Rescue Plan is delivering shots in arms, money in pockets and financial aid to small businesses like Mobydick Sushi," Raskin said. "Small business owners like Chris Pyon are the true heroes of this national economic recovery. I am proud to have him as my virtual guest to the Presidential Address and to name him our 8th District Local Hero of the week."
Pyon's family has owned Mobydick Sushi since 1998 and has been featured in local magazines such as the Washingtonian and national newspapers like The Washington Post. Pyon has guided the business through many challenging times outside of the pandemic, including the Wheaton redevelopment project.
"I'm very thankful that my business and I were able to receive two waves of the PPP loan which helped us stay afloat," Pyon said, who will watch the President's address from his restaurant on Wednesday night. "I'm honored to be Rep. Raskin's virtual guest for the Joint Address and am really looking forward to it."
Proud to honor my constituent Chris Pyon as my virtual guest to @POTUS' Joint Address to Congress tomorrow night. Hardworking small business owners like Chris are the true heroes of America's economic recovery from the pandemic. https://t.co/LiixTL79nd pic.twitter.com/12uU9x0xas

— Rep. Jamie Raskin (@RepRaskin) April 27, 2021