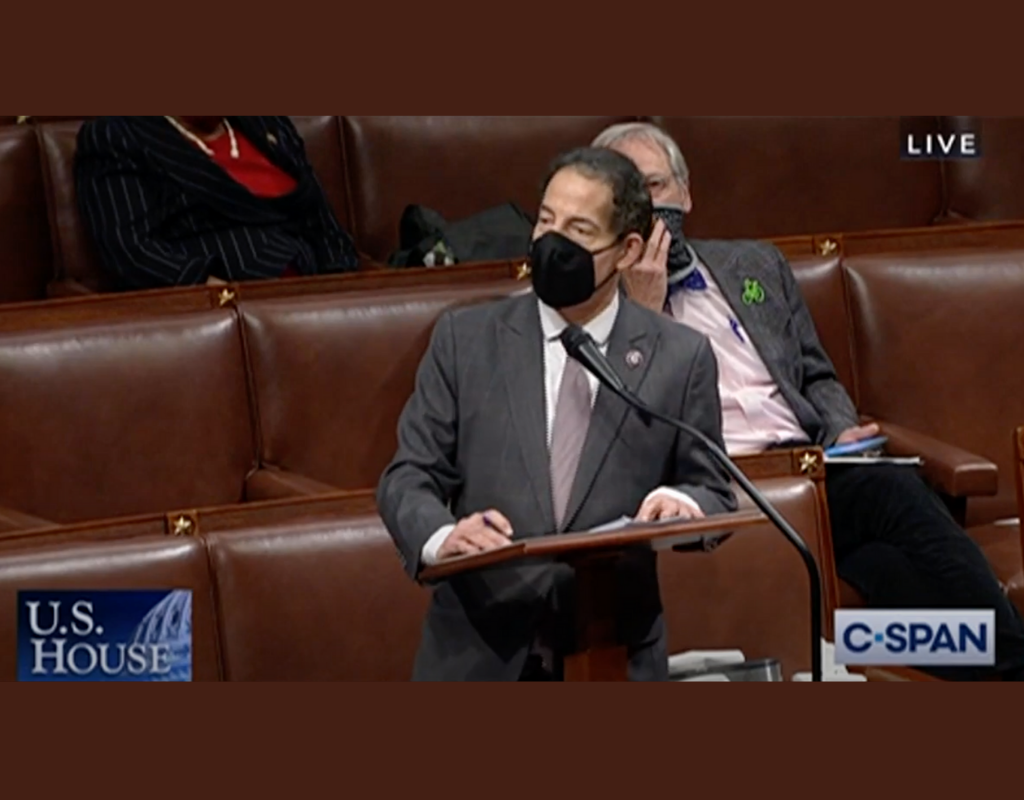 Raskin Praises Local Community Food Networks During Congressional Hearing
During a U.S. House of Representatives Rules Committee hearing about ending hunger in America Thursday morning, Rep. Jamie Raskin praised several anti-hunger organizations in his 8th Congressional District, including Adventist Community Services of Greater Washington and Takoma Park Middle School Cluster Food Support.
His district, which includes Montgomery County, is in the top 25% in wealth in congressional districts, Raskin said. However, during the pandemic, many of its residents have become food insecure.
"We have seen terrible outbreaks of hunger and poverty over the course of the pandemic," Raskin said during the hearing. "But better days are on the horizon," he said, adding, "I also thank all the amazing volunteers, donors, and staff who support food banks and pantries, meal drives, and anti-hunger organizations across our communities."
He specifically pointed to Takoma Park Middle School Cluster Food Support, which served 33 families each month before the pandemic and now serves more than 4,000 people a month.
Montgomery County is one of the 10 wealthiest counties in the United States," said Ken Flemmer, executive director of Adventist Community Services of Greater Washington. "COVID-19 exposed that even with this wealth, food insecurity was just below the horizon. Some months during the pandemic, the Center has served close to 10 times the number of families we served in the same period the prior year."
Raskin wondered if the United States should continue to depend on the community networks that have stepped up  to help the food insecurity or if it would be better for the government to take on this role.
Since the COVID-19 pandemic began, the number of Americans experiencing hunger has surged nationwide. In 2020, an estimated 45 million Americans experienced food insecurity, including 13 million children. Millions of families visited food banks and roughly two in five Americans turned to food banks for the first time in their lives. Food banks across Maryland's 8th Congressional District reported skyrocketing demand for food assistance, according to Raskin.
Listen to Rep. Raskin's speech on the House floor here.