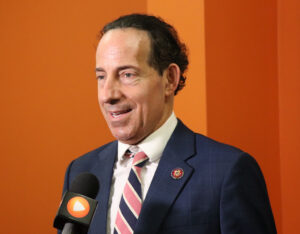 Cedar Lane Unitarian Universalist Church will host a lecture by Congressman Jamie Raskin on the constitutional meaning of impeachment in American Democracy Sunday, November 10 at 7 p.m.
Congressman Raskin is a constitutional scholar and was a professor of constitutional law for more than a quarter-century at American University Washington College of Law before entering Congress. He is currently serving his second term on the House Oversight and Judiciary Committees, which are engaged in carrying out the ongoing impeachment inquiry related to President Donald Trump.
The event is free and open to the public, but space is limited. To reserve a seat online, click here.