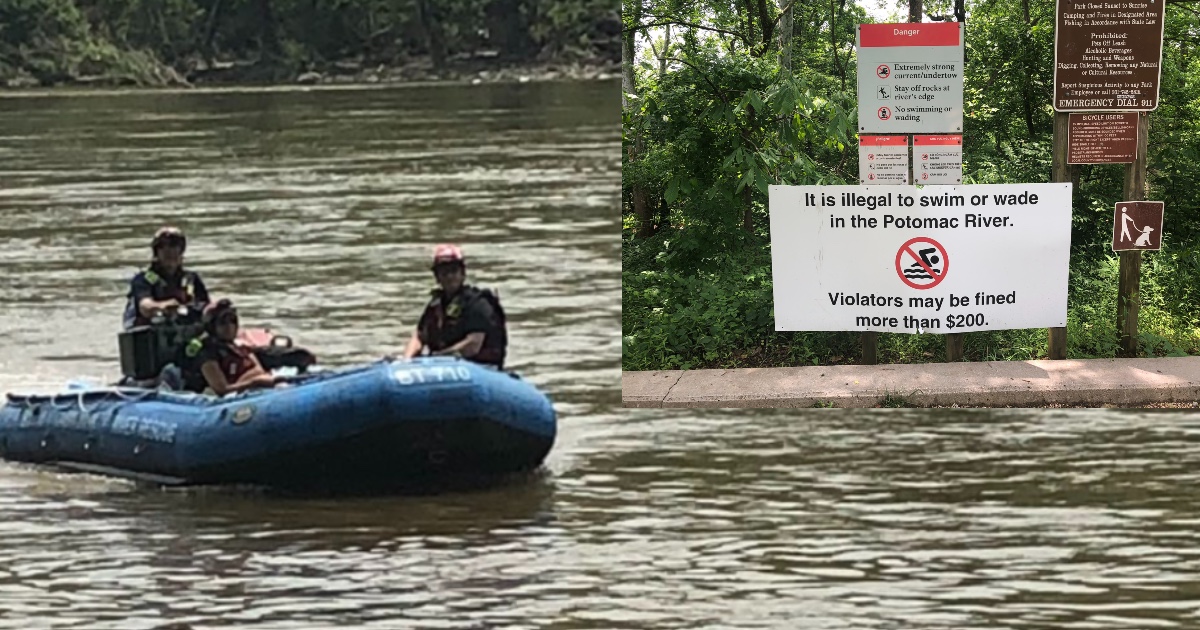 Recent Drownings, Near-Drownings Reminders of the Dangers of the Potomac River
In just the past couple of weeks, there have been four drownings in and around the Potomac River. Two of them happened in the DC area near Chain Bridge, and two happened in Montgomery County. There have also been several near-drownings according to officials from Montgomery County Fire and Rescue.
Pete Piringer, MCFRS spokesperson, says there have been times when water rescue crews responded to incidents, and they've observed hundreds of people on the Potomac River shoreline swimming and jumping into the water. Recently, MCFRS launched efforts to educate residents on the dangers of swimming in the Potomac River while reminding people that it is illegal.
Piringer added that rescue crews have had to respond to 20-30 incidents recently, not only in the Potomac River, but also on the Billy Goat Trail. He spoke with MyMCMedia about the fact that people are clearly not getting the message.
This season @mcfrs & area Water Rescue Crews have responded to dozens of calls for assistance, incl several drownings, near-drownings, lost & disoriented hikers, boaters & swimmers in distress – Swimming is PROHIBITED in Potomac River pic.twitter.com/fUbTuNmcRI

— Pete Piringer (@mcfrsPIO) June 21, 2020
Update – Potomac River, Between Maryland Chute & Sherwin Island, injured patient has been evacuated 3 other stranded 'swimmers' will be extracted, @mcfrs Swift Water Boats are on scene pic.twitter.com/PMOJCQZyVX

— Pete Piringer (@mcfrsPIO) June 21, 2020
Update – Technical Rescue – @mcfrs Swift Water Rescue crews arriving at Old Angker's Inn 'put-in' Potomac River, patient has been located near the Maryland chute near Great Falls, @MCFRS_EMIHS Assessing for injuries pic.twitter.com/4jsY21fYvh

— Pete Piringer (@mcfrsPIO) June 21, 2020
Tech Rescue – IAO Great Falls @COcanalNPS C&O Natl Park- Potomac River, (possibly Billy Goat Trail A) Disoriented/lost hikers Billy Goat Trail A (by waters edge) @mcfrs @MCFRS Swift Water Rescue, Utility vehicles @MCFRS_EMIHS & USPark Eagle, etc responding pic.twitter.com/6wZJvfnKrw

— Pete Piringer (@mcfrsPIO) June 21, 2020