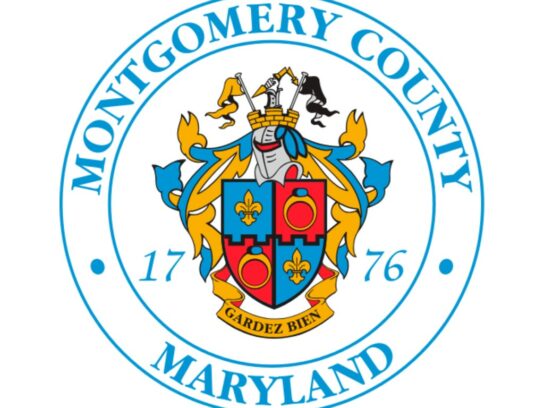 The Commission on Redistricting narrowed its choices down to three ways to divide Montgomery County into new districts as the county moves from five to seven council seats. At its Oct. 20 meeting, the commissioners will choose one map for the county council to review.
The 11 members of the redistricting commission broke into three groups, with each proposing one way to divide up the county to enable every voter to choose one councilmember and one at-large councilmember. Each district must include about 150,000 residents and be compact and contiguous. Also, ethnic and racial groups have to be distributed in such a way that they are not packed into one district or split up so much that their voices are diminished.
In all three maps, the cities of Gaithersburg and Rockville are in one district.
The first map includes an upcounty district from Travilah to Damascus and another district that include Bethesda and Potomac. Another district includes most of the agricultural reserve with the exception of the Laytonsville area. The east county district includes many formerly freed black neighborhoods, including Sandy Spring, Mt. Zion and Colesville.
A Silver Spring district includes Takoma Park, Kensington and the suburbs of Chevy Chase. The Wheaton district also includes Glenmont and Aspen Hill, but not Olney. The next district includes Laytonsville, Olney and Sandy Spring.
The second map has one district for Bethesda, Chevy Chase and Potomac, and another district for Takoma Park, Silver Spring, Kensington and Garrett Park. Wheaton, Glenmont and Aspen Hill are joined together.
The next district is in the East County and includes such areas as White Oak, Calverton, Fairland, Colesville, Sandy Spring. The next district includes the agricultural reserve along with Montgomery Village and Clarksburg. Germantown is included as its own district.
In the third map, an upcounty district includes Poolesville, Clarksburg, Damascus, Darnestown, Travilah, Northern Potomac and Dickerson. Another district includes Montgomery Village and Germantown. The next district includes Laytonsville, Sandy Spring, Leisure World, Cloverly and Spencerville.
White Oak, Long Branch and Sandy Spring are part of another district. The Glenmont area, including Aspen Hill, make up another district. Bethesda and Chevy Chase are together in another district.
After a lengthy debate, the commissioners voted not to hold a public hearing on the three maps but rather have the county council hold a public hearing instead.
The Oct. 20 meeting will be livestreamed on the Montgomery County Facebook and YouTube pages as well as County Cable Montgomery.
View Map 1 here. View Map 2 here. View Map 3 here.
The commission to redistrict the Montgomery County Council released 3 very different maps to add 2 new seats. See them below, along with current MoCo boundaries.

You can submit comment before the commission votes to recommend a map on 11/3. https://t.co/mmMafaTNQk pic.twitter.com/GrJDSaBNJw

— David Moon (@DavidMoon2014) October 16, 2021
Related Post
County Commission On Redistricting Explains Community Impact