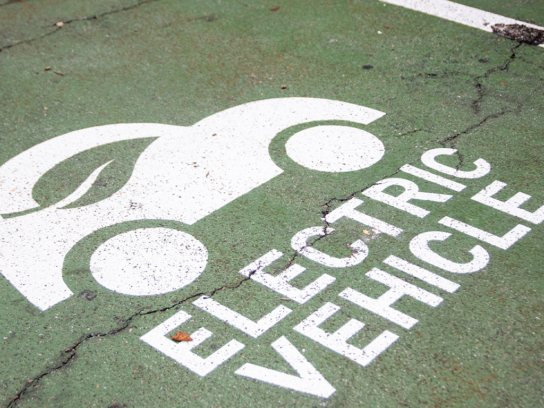 The Metropolitan Washington Council of Governments (COG) hopes to have more electric vehicles on D.C. area roads in the near future.
At its meeting Wednesday, the board of directors adopted a resolution to establish an electric vehicle deployment clearinghouse and an electric vehicle deployment working group.
As of 2020, this region has more than 33,000 electric vehicle owners, accounting for 1.7% of all light duty vehicles. Regionally, the number of electric vehicle charging station plugs increased from about 300 in 2012 to more than 3,500 in 2021, according to COG.
As of last year, there were about 475 charging stations regionwide that can fully charge a vehicle in about 20 minutes.
The goal of the working group is to coordinate actions and develop an infrastructure deployment plan for metropolitan Washington to enhance the region's ability to transition to electric vehicles at scale. The group will share information, funding sources and best policies and practices.
The clearinghouse will inform members on local electric vehicle planning, zoning, permitting and incentive policies, as well as charging station procurements and installation and operation support agreements. It also will help area officials assess the number and type of charging stations needed in the future as well as optimal locations for these stations, according to COG.
Today, the COG Board endorsed new planning initiatives to help expand electric vehicle infrastructure and increase the use of #EVs regionwide. Learn more: https://t.co/z9Aqx6zh30 pic.twitter.com/nDU7hLvzaN

— COG (@MWCOG) September 14, 2022