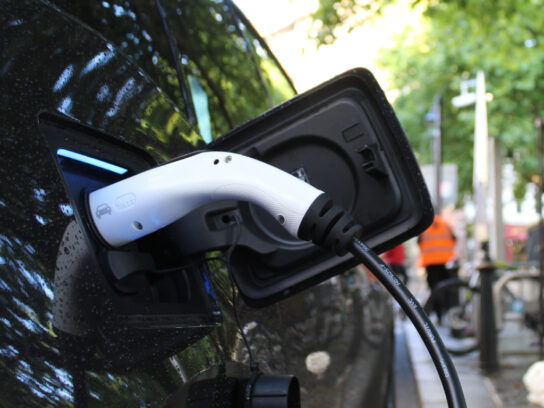 Metropolitan Washington Council of Governments seeks proposals for an Electric Vehicle Purchasing Cooperative program in Montgomery County. The Council hopes to lower the cost of owning electric vehicles and raise interest in the battery-operated vehicles by both individuals and business owners.
COG intends to hire a consultant who would plan and implement the pilot program at a cost of no more than $30,000.  The program lines up with the regional agency's efforts to address climate change and greenhouse gas emissions. COG aims to facilitate the reduction of internal combustion vehicles and increase the use of battery electric ones.
Parts of the plan includes assisting buyers in becoming more comfortable with electric vehicles and increasing cooperative purchasing, which would reduce the cost of the vehicle.
. @MontgomeryCoMD, via @mwcog, has issued a request for proposals to launch an Electric Vehicle Purchasing Cooperative program to reduce the cost of EV ownership for residential & commercial customers. @MCDOTNow @MyGreenMC
 
More information at https://t.co/VMKJrOHejN.

— Adriana Hochberg (@climateczarina) July 27, 2021