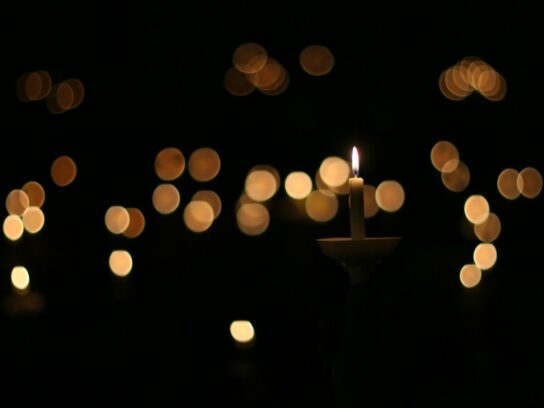 On Aug. 26 at 7 p.m. there will be a Ceremony of Remembrance and a candlelight vigil at Memorial Plaza in Rockville to commemorate International Overdose Awareness Day. The public is invited to attend.
The event was created by the county in partnership with the Circut Court's Adult Drug Court, the City of Rockville, the Collaboration Council and Surviving Our Ultimate Loss (SOUL). The group hosting the event, SOUL, is a grief peer support group for mothers and families who have lost someone to substance abuse.
The event will memorialize the lives of those who died due to overdose or substance abuse, according to a Montgomery County press release. NBC4 News Anchor Doreen Gentzler will host the ceremony with Congressman Jamie Raskin and State Delegate Kirill Reznick. Local musicians Tom Blood and Chris Marsh are expected to perform.
The Collaboration Council plans to launch a video titled "Remembering With Love" which features mothers paying tribute to loved ones lost from substances that were contaminated with fentanyl. In the county, more than 60% of deaths from overdose since 2016 have been related to fentanyl.
The county says the COVID-19 pandemic has made the opioid epidemic worse. In 2020, deaths caused by opioid overdose increased by 29% in comparison to numbers from 2019.
International Overdose Awareness Day is a global event that aims to raise awareness of overdose and reduce the stigma of drug-related deaths. Before the ceremony, a resource fair with substance use prevention and treatment information will be held at 6 p.m.
Family members and friends who want to pay tribute to lost loved ones will be allowed to light candles and can submit a photo of their loved ones for a commemorative display. Photos should feature just one person and can be submitted until Aug. 24 using this form online.
Parking at the event will be free in the jury parking lot at the corner of East Jefferson and Monroe Streets. The outdoor exhibit will remain on display until Sept. 30.