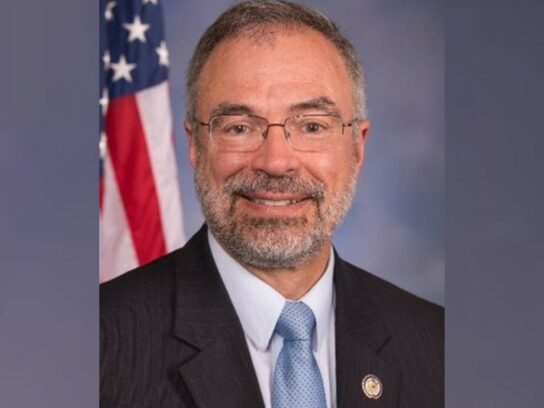 Maryland Rep. Andy Harris (R-MD. 1) skipped Wednesday's vote to impeach President Donald Trump.
The impeachment passed in the House 232 to 197; 10 Republicans joined the Democrats in voting in favor of impeachment. The impeachment process will now move to the Senate. Reps. Kay Granger (R-TX. 12), Gregory Murphy (R-NC. 3) and Daniel Webster (R-FL. 11) also did not vote. Harris' district includes the Eastern Shore and parts of Baltimore, Harford and Carroll counties.
Harris, an anesthesiologist, said instead of voting, he spent his time caring for patients. He said the impeachment is "divisive, hastily called, and politically motivated."
"Engaging in a political impeachment that will be moot in one week was another waste of time brought to you by the Democratic majority," Harris wrote on Twitter. He adds he would have voted against impeachment.
— Rep. Andy Harris, MD (@RepAndyHarrisMD) January 13, 2021
Harris is facing severe backlash from Maryland lawmakers following last week's attack on the U.S. Capitol. On Wednesday, Jan. 6, the Capitol went under lockdown and lawmakers were taken to secure locations when supporters of Trump stormed the building. Five people died, including one Capitol Police officer.
The Maryland Democratic Party is calling for Harris' resignation and said he was complicit in the chaos and tried to overturn a fair election. Harris was the only representative from Maryland to challenge electoral college results that night after Congress reconvened. Challenges failed and around 3 a.m. last Thursday, Congress confirmed President-Elect Joe Biden as the next president.
The party also created a petition to demand Harris' immediate resignation. He responded with his own statement, saying he will not resign and that he had "legitimate Constitutional concerns" about how the election was conducted in some states. According to the Associated Press (AP), then Attorney General William Barr told the AP that the U.S. Department of Justice found no evidence of widespread voter fraud that could change the election winner.
.@RepAndyHarrisMD must resign immediately.

Representative Andy Harris has sought to undermine the will of voters across Maryland and our nation. Join us in calling for the immediate resignation of Representative Andy Harris. pic.twitter.com/UMDFQFHWMp

— 🗳 Maryland Democratic Party 🗳 (@mddems) January 7, 2021
In a letter, 71 members of the House of Delegates and 13 members of the Maryland Senate also called for Harris' resignation.
"You have done enough harm to our country and our state, Representative. It is time for you to go, and for a person who will serve Marylanders with honor to take your place," the letter reads.
71 members of the House of Delegates and 13 members of the Maryland Senate have signed a letter condemning Andy Harris and calling on him to resign for the part he played in undermining a free and fair election and stoking violence. pic.twitter.com/hx2IFu02lz

— Delegate Eric Luedtke (@EricLuedtke) January 11, 2021