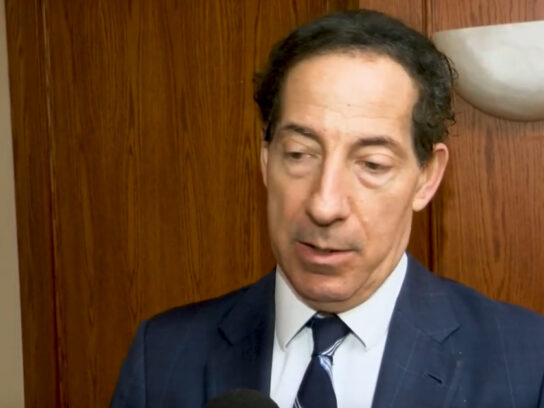 U.S. Rep. Jamie Raskin (D-8) is "extremely concerned" that the U.S. Supreme Court could revoke or greatly reduce a woman's right to have an abortion following arguments the justices heard Dec. 1 from the state of Mississippi.
Currently, women have a constitutional right to an abortion during the first two trimesters of pregnancy when a fetus is unable to survive outside the womb, a decision that has held since 1973.
Mississippi's law bans abortion after 15 weeks, and the state is asking the Supreme Court justices to reverse its prior abortion decisions and return the question of abortion to the states.
"This is the first time in American history where the Supreme Court essentially will be revoking a human right that has been determined by the Supreme Court," Raskin told MyMCM Monday.
If laws concerning abortions are given to individual states, Raskin predicted that women living in at least half of the 50 states "would have to leave their state for complete health care." He called that "a very dangerous situation in the country."
Raskin also said that he did not believe those in the anti-abortion movement would be content to stop at returning the power to the states. They want abortion outlawed completely, he said, adding, "We are extremely concerned."
He urged his constituents to follow the news, noting, "I want to make sure people pay close attention to what is happening to our rights."
Here is what he told MyMCM.