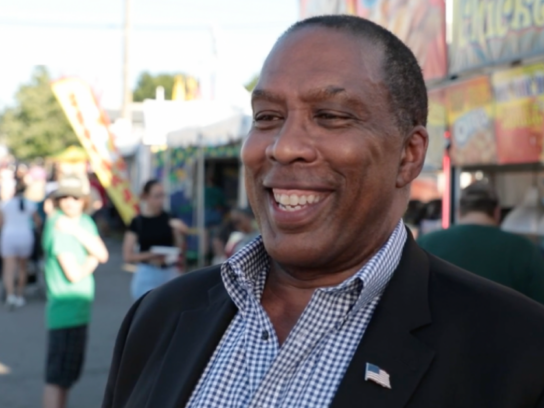 Following the announcement of the very close results of the race for the Democratic nomination, Republican Candidate for County Executive Reardon Sullivan issued a press release aimed at disappointed David Blair supporters.
He openly praised Blair for his campaign: "Blair brought common sense and moderate ideas to the table in stark contrast to the same old failed policies County Executive Marc Elrich has pushed for decades while in political office. Now voters have a clear choice to make in the General Election, and I ask for your support and vote so together we can put Montgomery County back on the right track."
Candidate Blair lost to incumbent County Executive Marc Elrich by 32 votes. Elrich totaled 55, 504 votes to Blair's 55,472. The incumbent's margin of victory was .02%. Candidates Peter James and Hans Reimer won a combined 30,622 votes.
Asserting his campaign addresses kitchen table issues, Sullivan concluded :"Our County deserves better, and I'm confident the voters will choose common sense progress."
Sullivan will face off against Elrich for County Executive in the Gubernatorial Election on Tuesday, November 8.