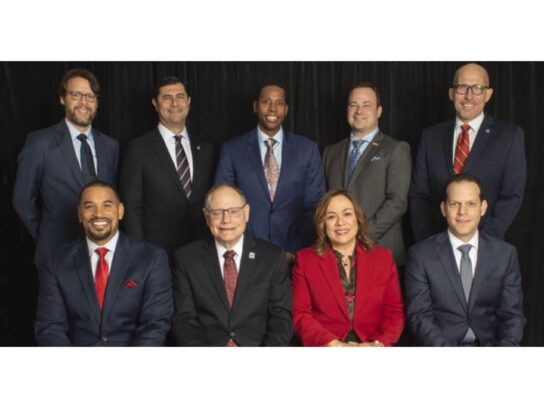 Montgomery County residents testified in support of a bill for certain gender-inclusive restrooms during a county council public hearing Tuesday.
Council bill 4-22 would require single-user restrooms in places of public accommodation and county-owned buildings to be gender-inclusive and have signage indicating that, according to council documents. The law would require that at least one single-user restroom available for use must be gender inclusive. It applies only to single-user restrooms and not multi-stall restrooms. 
"It is an awful feeling to know that I cannot access a bathroom during my work day without feeling fear of harassment and embarrassment," said Blake Mihm, who works for the county Department of Health and Human Services (DHHS) in HIV and STI prevention. Mihm said they often do not have a bathroom to use in county buildings because signage indicates a specific gender, even for single-occupancy restrooms.
"A simple change of signage would open these restrooms to everyone and anyone who needs them, including those in the disability community, who require help in the restroom and people with young children."
Ezra Towne testified and also noted the bill would not only help the transgender community, but also people with disabilities, caretakers for seniors and others.
Lee Blinder, executive director of Trans Maryland, said the county's transgender and intersex communities face challenges when accessing bodily needs like restrooms, healthcare, housing and personal safety. 
"This bill lowers that barrier to access," Blinder said.
Following testimony, Councilmember Hans Riemer said he is surprised that legislation is required to make the change. 
"I can't believe the county hasn't already done this," Riemer said. 
"These stories are very compelling. This should've happened a long time ago."
Council President Gabe Albornoz, who was director of the county's recreation department until 2018, said recreation took the step 10 years ago.
"It's good that we are catching up," Albornoz said. A joint council committee worksession will be scheduled at a later date.
Previous Post:
All-Gender Restroom Bill Introduced by County Councilmembers