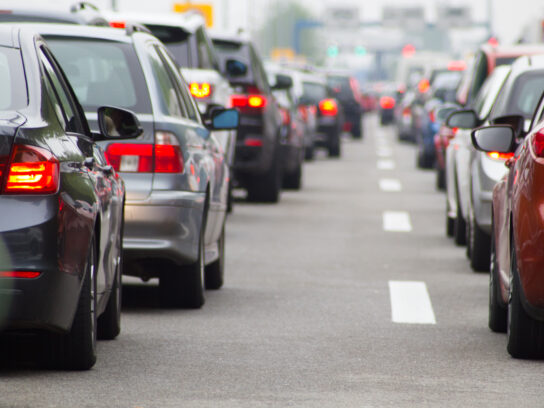 The Maryland Department of Transportation State Highway Administration (MDOT SHA) is conducting a summer project that will resurface 4.6 miles of southbound I-270 (Eisenhower Highway) between MD 189 (Falls Road) in Rockville and Democracy Boulevard in Bethesda.
As a result, many lanes will experience overnight closures. Drivers are encouraged to plan their commutes in advance. 
The project is part of MDOT SHA's $100 million Innovative Congestion Management project. By the end of the project, drivers can expect 12 new lane miles as well as the addition of "intelligent signals." These new signals will help bring dynamic traffic management throughout the I-270 corridor. 
While roadways undergo milling, paving, and restriping, drivers should expect the closure of up to four of six southbound lanes between 7 p.m. and 5 a.m. Sundays through Thursdays. Two southbound travel lanes will remain open.
MDOT SHA is committed to providing a safe travel commute for all drivers. For now, drivers can continue to monitor traffic conditions at md511.maryland.gov.