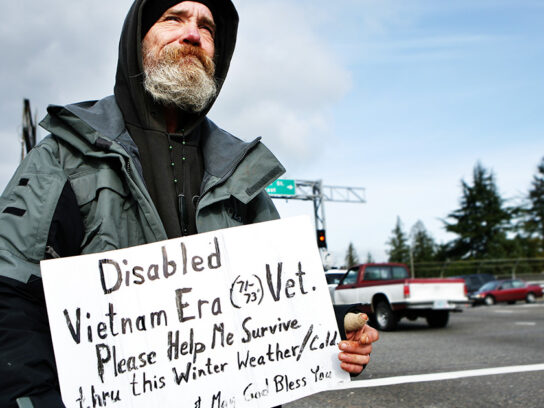 TISTA Science and Technology Company in Rockville donated $500,000 to Montgomery County Coalition for the Homeless to help end homelessness among veterans. TISTA is a service-disabled veteran-owned business.
This is the largest donation MCCH's Safe Haven Program has received. The money will be used to purchase a home so a veteran can transition from the streets to permanent housing.
"We are overwhelmed with gratitude for TISTA's generosity and shared commitment to end homelessness for veterans in Montgomery County. Our partnership demonstrates how corporate and non-profit entities can work together to make a real and tangible impact on the epidemic of homelessness," said Susie Sinclair-Smith, MCCH CEO.
MCCH serves over 55 men and women with severe mental illness each year in three Safe Havens residences in the county in a collaboration between government, corporate and nonprofit entities all focused on providing care for those who have served.