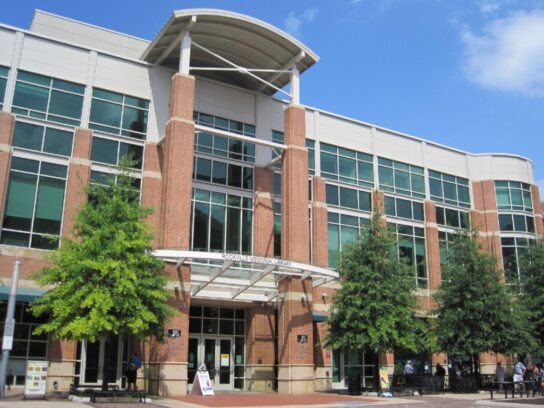 The Montgomery County Lynching Memorial Project (MoCoLMP) will display an exhibit that memorializes victims of lynching at the Rockville Memorial Library in February. The exhibit, which was created in collaboration with Peerless Rockville and Montgomery History, will honor three men who were lynched in Montgomery County during the late 1800s, according to a county press release.
🆕 The Montgomery County Lynching Memorial Project's "It Happened in Rockville: Remembering Two Lynching" exhibit is coming to @MCPL_Libraries – Rockville Memorial Library! The exhibit will run from Feb. 1 – Feb. 28 during library hours. Details ➡️ https://t.co/SSSiRrsz3X. pic.twitter.com/sDcYlCO0mV

— Montgomery County MD (@MontgomeryCoMD) January 24, 2022
The men who will be memorialized are Mr. John Diggs-Dorsey and Mr. Sidney Randolph who were lynched in Rockville in 1880 and 1896 and Mr. George Peck who was lynched in Poolesville in 1880. The exhibit is part of an initiative to educate the community on the history and legacy of lynching and racial terrorism in Montgomery County.
MoCoLMP works with the Equal Justice Initiative in Montgomery, Alabama, and the Maryland Lynching Memorial Project as part of a larger effort to advance reconciliation in Maryland, advocate for public acknowledgment of past murders and work to honor the lives of the victims. The exhibit at Rockville Memorial Library will be open starting Feb. 1 through Feb. 28 during normal library hours.
"We are very honored to host this exhibit," said MCPL Director Anita Vassallo in the press release. "This is the first time the exhibit will be openly available to the public. Its initial viewing was at the Red Brick Courthouse by appointment only."
More information about the Montgomery County Lynching Memorial Project can be found on their website or by emailing mocolynchingmemorial@gmail.com.