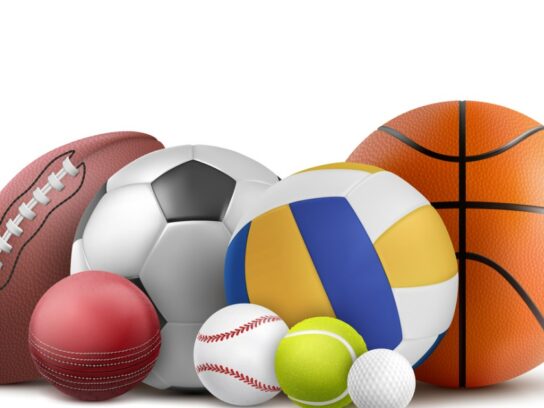 An inclusive sportsplex at the Bender Jewish Community Center of Greater Washington on Montrose Road in Rockville  is expected to open in early 2023.
The Bender JCC Sportsplex will feature refurbished athletic fields, a new three-season sports and recreation pavilion and outdoor restrooms that are climate controlled and wheelchair accessible, it was announced Wednesday.
"The Sportsplex is the Bender JCC's latest investment in our campus and supports a long-standing goal to enhance, provide access to and better utilize our outdoor spaces," said Bender JCC CEO Josh Bender in a press release. "One important motivation behind this project was to enhance our outdoor spaces for our inclusion program and to ensure we had the proper surfacing, shade and programmatic space for individuals of all backgrounds and abilities".
The Inclusive Sportsplex Pavilion and Field project received funding through combined awards, gifts and grants from various local and national foundations and governments. Construction began this summer with upgrades to the Bender JCC's existing athletics field.
Groundbreaking for the pavilion is planned for the fall.
The Bender JCC also announced it entered into a five-year strategic partnership with Potomac Soccer Association, which will use the new outdoor spaces in addition to JCC members.
"The pandemic taught us that the Bender JCC plays a central role in convening our broader Montgomery County community, and collaborating with strategic partners around shared values is the ideal way to serve our community," said Acting Chair of the Bender JCC Board of Directors Daryle Bobb in the release.
"Our club is excited to begin this new partnership agreement with the Bender JCC of Greater Washington," said Potomac Soccer Association Executive Director Laurie Lane in the newsletter. "Throughout our club's history, we have made it our mission to provide our players the opportunity to grow both on and off of the soccer field. Partnering with the Bender JCC will provide our players with a fantastic facility to help continue building their soccer skills on the field and the opportunity to better serve our community through the JCC's programs and events."
In addition to hosting games and practices, Potomac Soccer will share its skills and approach with the JCC, allowing members to participate in an organized team sport not currently offered at the center.
"We are thrilled to build our partnership with The Potomac Soccer Association, a highly competitive club with a reputation for developing the best young soccer players who not only love the game but also understand what it means to be good human beings," Bender said. "As we continue to enhance the Bender JCC campus with first-class athletic facilities, we also remain committed to expanding our members' wellness experience by offering new activities, amenities, and programs like pickleball, tennis, and expanded group exercise classes."