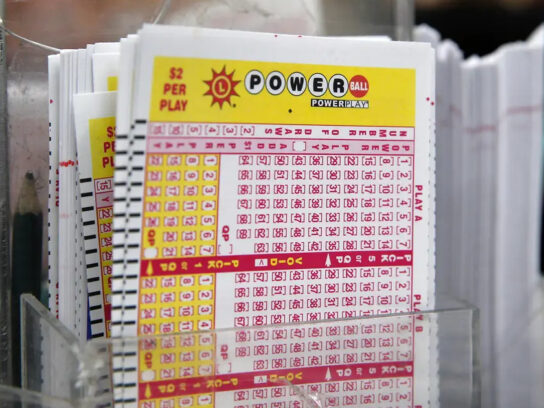 A Rockville man is $50,000 richer after picking up his Powerball winnings at Maryland Lottery Headquarters in Baltimore recently.
Even though the Feb. 11 Powerball drawing did not produce a jackpot winner, the Rockville resident won $50,000 with a ticket purchased at the Talbott Beer & Wine store in Rockville.
He told lottery officials he was running an errand for his son when he saw the Talbott Beer & Wine sign. Even though he already had several tickets for the Saturday, Feb. 11 drawing, he stopped at Talbott and bought one more.
On Sunday morning, he discovered his win and told his wife the thought they just won $50,000. Together, they studied the ticket and the results together to make sure it was real.
And what of his winnings? He told lottery officials, "This is an incredible blessing for us. We'll be able to support [our children] now in ways that would have been difficult before this happened."
Maryland allows lottery winners to remain anonymous.
Talbott Beer & Wine located at 1071 Rockville Pike will receive $500 bonus from the Lottery for selling the winning ticket.
Powerball drawings are held three times per week at 10:59 p.m. ET every Monday, Wednesday and Saturday. The next drawing takes place Saturday, Feb. 18 with a jackpot estimated at $73 million.