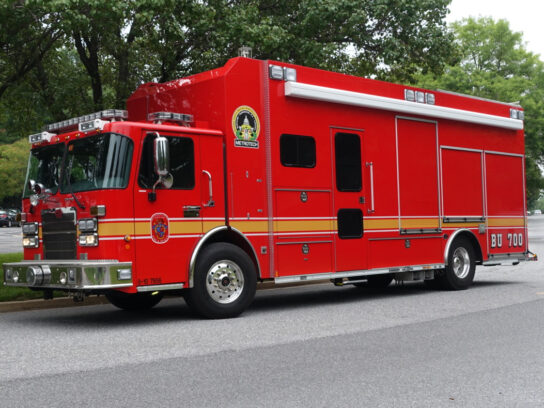 A 17-year-old Rockville resident was arrested in connection with at least one incident in which police believe the teenager used explosives to damage a mailbox in the Glen Hills, Rockville, neighborhood.
On Monday, Jan. 27, members of the Montgomery County Office of Fire and Explosive Investigations responded to Newgate Road and found explosives in a homeowner's mailbox.
This device did not go off. It then was disassembled by a bomb squad robot and the parts will be examined further, said Montgomery County Fire and Rescue Battalion Chief Jason Blake.
Police believe the incident may be connected with others in the area, including one in which there was property damage, Blake said. So far, the police do not believe anyone was injured in connection with any of the incidents.
The incidents being investigated date back to at least November of 2019, he said, adding he believed there were several incidents over the Jan. 25 weekend.
The incidents occurred in that neighborhood but not at the same address, Blake said.
Police charged the 17 year old with possession and use of a destructive device and multiple accounts of malicious destruction of property.
Because the teenager is a juvenile, Blake would not give out the accused's name, gender, address or school attended. Police also have not released a possible motive.
Because the incidents appear to be located in one neighborhood and may have affected several residents, police are asking those with information or video that might be valuable to the investigation to call the arson tip line at 240-777-2263.
"The investigation is ongoing," Blake said.