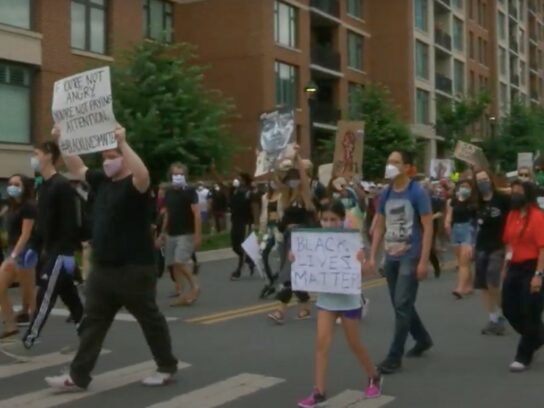 This year, Rockville will officially celebrate June 19, or Juneteenth, for the first time in its history.
Juneteenth celebrates June 19, 1865, when federal troops arrived in Galveston, Texas to make sure that all enslaved people were freed. The troops reached Texas two and a half years after the Emancipation Proclamation, which freed all slaves in the Confederacy.
In July 2020, the city became the first municipality in Maryland to recognize Juneteenth as a paid city holiday. However, with more in-person events available, this year marks the first time Rockville will actually celebrate the holiday.
Community members, city staff and members of Rockville's Mayor and Council will speak at a panel focused on "racial equity, social justice and economic development." The discussion will air on June 19 at 10 a.m. on the city's Youtube channel. There will also be an exhibit at Peerless Rockville, a non-profit museum dedicated to preserving Rockville's history. The exhibit, "Forging Freedom: Endurance and Escape on Rockville's Underground Railroad," will explore Rockville's own past with slavery and abolition.
Montgomery County will also have its own Juneteenth celebration at the BlackRock Center for the Arts from 10 a.m. to 10 p.m. on Saturday, centering on the "African American struggle for freedom through education, art, dance, music and honoring our elders." It's the 24th year the county has celebrated Juneteenth.
Countdown to the 24th Montgomery County #Juneteenth Celebration! 📅 A full day of activities to enjoy this Saturday. There will be food, arts and crafts, dance classes, film documentaries and live music. 🎨 Details: https://t.co/pgczqP3PWk pic.twitter.com/kYBL1EFAn0

— Montgomery County MD (@MontgomeryCoMD) June 14, 2021
Other celebrations across the county include: