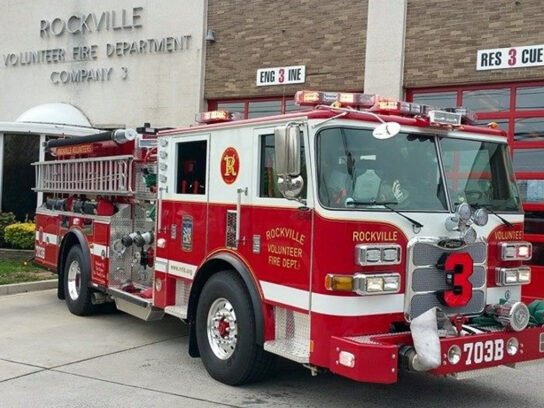 Originally published Oct. 20
The Rockville Volunteer Fire Department is celebrating 100 years of service by hosting its 100th Anniversary Parade, Party & Muster on Sunday, Oct. 24.
The parade will feature antique fire trucks and is set to begin at 11 a.m. It will start on Martins Lane and end at 850 Hungerford Drive around noon. A detailed map of the planned route can be accessed here.
From noon until 4 p.m., the department will then hold its Antique Fire Truck Muster/Party where fire safety demonstrations and kid's activities will take place. There will also be food trucks and live music.
Save the Date **Sunday. October 24, 2021 @RockvilleVFD @Rockville411 https://t.co/s59iZDTg0z pic.twitter.com/sdgIzLmU0W

— Pete Piringer (@mcfrsPIO) October 4, 2021
The department is also holding a fire apparatus contest where attendees can vote on the best appearing vehicles. In addition, door prizes will be randomly raffled off.
The Rockville Fire Volunteer Department was founded on March 9, 1921 after a fire the month prior burned down John Collins' family store that was on East Montgomery Avenue and threatened to consume an entire block of buildings. Because Rockville's fire department did not have the adequate equipment to put out a big fire nor enough manpower, a call for aid for firefighters from Washington D.C. was made. As a result, the other buildings were spared from the worst of the flames.
However, this incident encouraged the community to urge the town council to create a fire department that was adequately staffed and funded, and the Rockville Volunteer Fire Department was created.