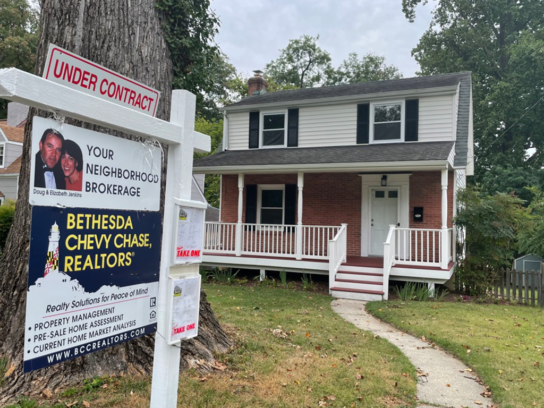 The median price for a home sold in Montgomery County in June was $550,000, which is an increase of 13.5% since June of 2020. Houses remained on the market an average of 14 days, according to the Greater Capital Area Association of REALTORS.
"Prices are definitely up over last year," said GCAAR President Jan Brito. "It's a simple case of supply and demand," she noted. There just are not that many houses on the market so sellers can ask more, she said. "There is extremely critical, critical low inventory."
Normally the summer is a slow time for house sales, and that is true this year as well. But Brito predicted an uptick in sales again soon.
While house prices in just about every area in the county rose, not all areas experienced the same huge increases. Bethesda is an area where home prices soared, according to Brito, who noted that if a home in Bethesda sold for less than one million dollars, it "is going to be a teardown."
The second home market also grew, especially because people can work from home due to the pandemic, she said. However, condominium owners did not share in the same increases. People didn't want to live in buildings where they had to ride elevators with other people and press buttons so that market kind of came to "a screeching halt," she said.
Here is what Brito told MyMCM.