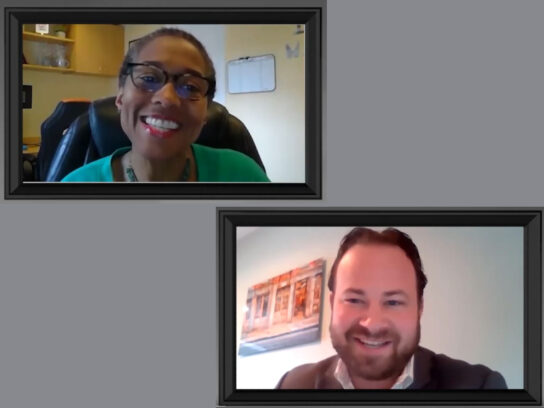 Montgomery County Councilmember Andrew Friedson joined Kelly Leonard for Montgomery Community Media's first Small Business Network At Home edition.
The series of monthly morning sessions facilitated by Kelly Leonard addresses topics of interest to small business owners in Montgomery County.
Watch a video of their discussion recorded via Zoom here:
Andrew Friedson represents District 1 on the County Council. He serves on the Council's Planning, Housing and Economic Development (PHED) Committee and the Government Operations and Fiscal Policy (GO) Committee. He is the lead for parks on the GO Committee. Previously he served as a senior advisor and deputy chief of staff to Maryland Comptroller Peter Franchot. Friedson ran and reorganized Maryland's 529 College Savings program. He also served on the Maryland Small Business Development Financing Authority.
The Small Business Networking Series usually takes place at Montgomery Community Media (MCM) studios in Rockville.
About Montgomery Community Media's Small Business Network Series
The series of monthly morning sessions address topics of interest to small business owners in Montgomery County.
Moreover, the series offers the opportunity to invigorate and innovate businesses with insight and information from regional business leaders' presentations and question and answer sessions. Indeed, seminars and networking can enhance the success of local businesses in Montgomery County.
Montgomery Community Media is located at 7548 Standish Place in Rockville, walking distance from the Shady Grove Metro station. Free parking is available.
You can view previous speakers and events, here.
SBN is Brought To You By