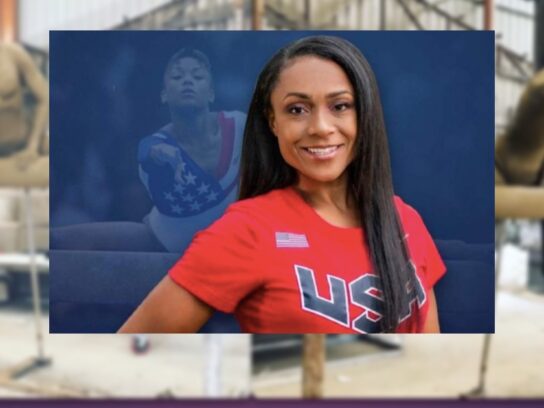 Three-time Olympian and Silver Spring native Dominique Dawes will be honored with a sculpture in her likeness. This was announced Friday.
Montgomery County Council Vice President Gabe Albornoz announced during a virtual press conference that the sculpture will be located at the future Silver Spring Recreation and Aquatic Center, which will also house the Montgomery County Sports Hall of Fame.
Dawes became the first-ever African American to win a gold medal in gymnastics at the 1996 Olympics.
The sculptor, Brian Hanlon, says the bronze piece is about 85% completed. Here's more on when it will be unveiled and how Dawes feels about it:
The Dominique Dawes sculpture is almost done. Here's a sneak peak: @mymcmedia pic.twitter.com/N0J1WdqrxZ

— Jordan Lindsay (@TVJordanLindsay) July 30, 2021
See related posts below:
Dominique Dawes Gymnastics Academy Offers Safe, Empowering Environment
Dawes Gymnastics Academy Offers Healthy, Positive Space for Kids