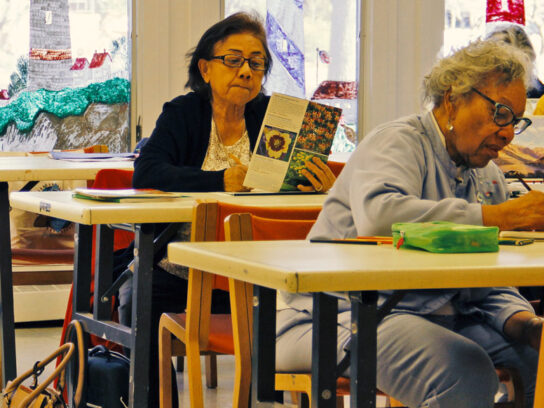 The Margaret Schweinhaut Senior Center is celebrating 50 years of serving the community. Special events and programs will be held throughout the month to commemorate the center according to their website.
The center is named after Maryland State Senator Margaret C. Schweinhaut who advocated for older adults to have a place to gather and enjoy activities according to a press release by Montgomery County.
Hundreds of residents visit the center to attend classes in art, dancing, entertainment, fitness, singing, tai chi, and yoga. The center has a self-service library, billiards room, computer room, fitness center, multipurpose room, meeting room, art room, and social hall according to their website.
On Oct. 8, the Schweinhaut center celebrated its 50th anniversary with a farmers market, entertainment, food, and demonstrations of classes according to their website.
Special upcoming events at the center include a Navigating Healthcare Options course on Oct.18 from 1 to 2 p.m. The event will talk about finding the right end-of-life care options. Additionally, on Oct. 27, there will be a Medicare Information seminar from 1 to 2 p.m. to help participants understand options on Medicare according to the senior center website.
The center is open Monday- Friday 8 a.m. to 4 p.m. and on Saturday 9 a.m.to 3 p.m. It's located at 1000 Forest Glen Road, Silver Spring MD, 20901. For more information, the center can be reached at 240-777-8085.