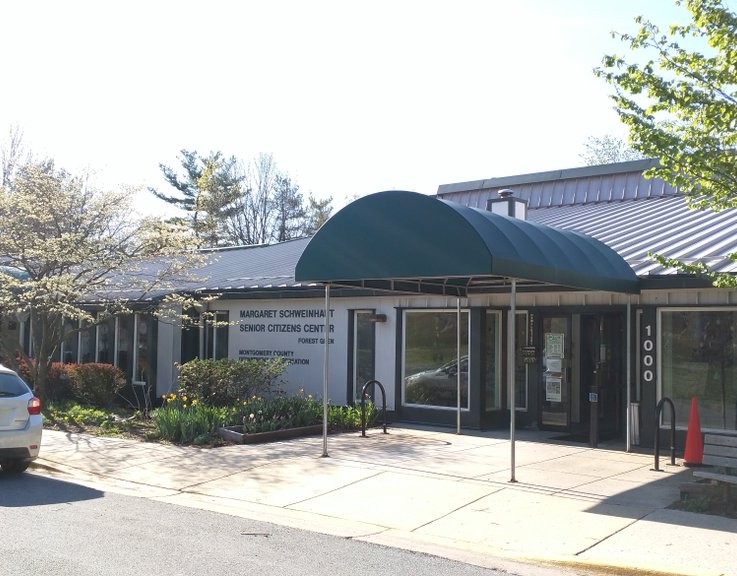 Senior Centers Reopen with Budget Increase for Additional COVID-19 Recovery Programming
Montgomery County's senior centers have started their reopening this week as they begin to offer more programming in person including fitness classes, meal programs and social events, according to the manager of the Department of Recreation's Senior Team, Sara Swarr.
The county also passed a budget increase for the Recreation Department on May 27 ahead of this reopening, providing a $250,000 funding increase for the recovery of senior programs at six centers.
Stacy Sigler, a supervisor with the Department of Recreation's Senior Team, has been working to reopen in person operations at the Damascus Senior Center. She looks at the opening as an opportunity to return to popular programming while introducing new activities according to the seniors' interests.
"This was a lifeline for so many people for their social life, their education, their fitness," Sigler said. "Hearing in their voices how excited they are to return and see us and see each other, it just warms your heart."
Some examples of activities reopening at the Damascus Senior Center are walking events, nutrition talks and socials. Sigler also anticipates reintroducing book and knitting clubs.
Studies show that being part of an outdoor walking group can improve health in many ways, including improvements in blood pressure, resting heart rate, total cholesterol, body weight, body fat, physical functioning, and risk of depression. https://t.co/zJP2obq7gh #WalkingClub pic.twitter.com/rH4lGHqUFV

— MoCo Rec (@MoCoRec) June 9, 2021
For over a year, Montgomery County's senior centers have been operating with an online format while also delivering over 200,000 meals to over 1,000 seniors, according to Swarr. The staff at the Damascus Center are excited to be able to provide an in-person experience and community for seniors once again, according to Sigler. 
The Montgomery County Department of Recreation is no longer under capacity limits for its in-person classes, but will continue to operate virtual services for those uncomfortable with returning, according to Swarr. During the pandemic, the department offered fitness and other classes and activities on Zoom meetings with up to 300 virtual participants and sometimes a waitlist. 
Swarr noted beyond having to close in-person recreational activities during the pandemic, not being able to talk to seniors in-person to help with questions about their SNAP applications, evictions and other issues presented a challenge.
"We are the catch-all for anything that a senior might need," Swarr said. "Currently, during the closure, it's a lot harder and it's a lot more time consuming to try to figure out how to help them."
Did you know that athletes like Lebron James incorporates #Yoga 🧘‍♀️ practice as part of their athletic conditioning program and now you can do it too. Yoga for Senior Athletes is geared towards #55plus Yoga practitioners, improving performance in any sport. https://t.co/bGhAcbcEZF pic.twitter.com/KFDf4jw7wJ

— MoCo Rec (@MoCoRec) June 9, 2021
Throughout these challenges, the senior team has grown its network within and outside of the Recreation Department with partnerships to improve its programming, according to Swarr. They partnered with Meals on Wheels and the Department of Health and Human Services to deliver meals as well as the Long Branch Swimming Pool for space for classes. They also work with a number of hospitals to offer mental health resources.
The Senior Team has worked with staff across the department to operate under restrictions and come up with creative ways to offer meals, recreational services and other assistance to seniors. 
"Our department has never worked so well together," Swarr said. "We really tried to break down some of the internal barriers and silos that we've had to be really creative."