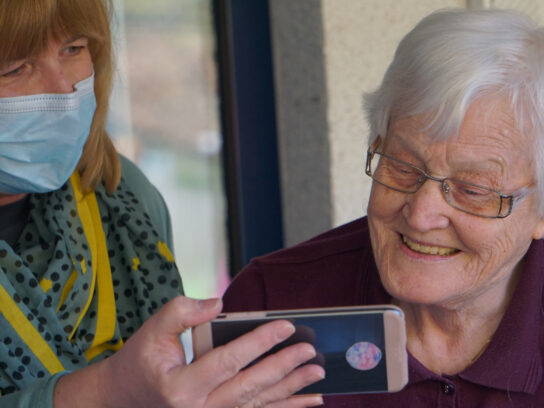 Senior Planet Montgomery, a technology training program designed for residents ages 60 and older, is offering free online classes from Feb. 22 to Feb. 26. The courses will focus on ways to thrive at home and enhance individuals' life skills, according to a press release.
Examples of courses include Make Your Home Comfortable and Digital Storytelling. In addition to the two courses taught in English, two courses will be offered in Spanish and one in Mandarin. Exercise courses will also be offered.
Make Your Home Comfortable will be offered on Feb. 23 from 3 p.m. to 4 p.m. The event will be led by Rebecca Frese from Habitat for Humanity Metro Maryland and will discuss the weatherization program. The event aims to improve the energy efficiency, overall indoor quality and comfort of individuals' homes.
Digital Storytelling will take place Feb. 26 from 11 a.m. to 12 p.m. This course will offer ways to use social media applications like Instagram, Facebook and Twitter to share and write stories. Participants will also learn how to use platforms like Enwoven and StoryCorps to document and share stories.
Courses offered by Senior Planet Montgomery change on a weekly basis. Internet connection and a device are all that is required to participate.
For more information and descriptions of courses offered in Spanish and Mandarin, individuals can visit the Senior Planet Montgomery website or email mocoinfo@seniorplanet.org.
💻 Senior Planet Montgomery, a technology training program designed for County learners 60 and older, is offering free online classes this week that focus on how to thrive at home.
Read the news release: https://t.co/ZpX4iZ2ncn.
Learn more: https://t.co/wDtJZFZ6TL. pic.twitter.com/zOSY8vpL19

— Montgomery County MD (@MontgomeryCoMD) February 21, 2021