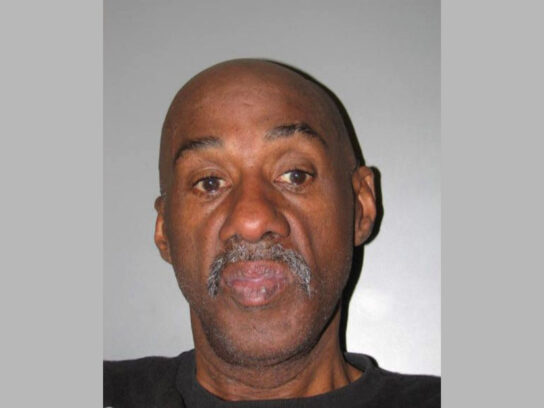 Eric Sylvester Dyson, accused of the murder of a World War II and Korean War veteran, was denied early release after seeking a sentence reduction on July 26. Dyson was tried by Judge Stephen G. Salant in the Circuit Court for Montgomery County.
Dyson was convicted in the 2015 brutal murder of 94-year-old veteran Dan Belvin in 2016. Dyson was sentenced to 30 years for 2nd degree murder, eight years for illegal use of a credit card, eight years for theft scheme and an additional 18 months for theft of a credit card, totaling 47 years and six months.
Belvin lived in the Randolph Village Apartment Complex for only a few months when he was killed in the summer of 2015. Leslie Dyson, the father of the accused, lived down the hall from Belvin.
Belvin was brutally stabbed over 50 times and left bleeding alone, nearly decapitated on the floor of his bedroom. Dyson then took Belvin's Navy Federal Credit Union ATM/Visa card and his Bank of America credit card and fled the apartment complex, stealing Mr. Belvin's 2000 Dodge Intrepid Sedan.
According to case details, Dyson was looking for money to use for drugs. In the three days following the murder, $5,532 was withdrawn from Belvin's bank accounts until ultimately the accounts were seized at an ATM in Prince George's County.
Four days after the incident, Belvin was found dead in his apartment. A friend of Belvin's called the Staff at Randolph Village after not being able to reach Belvin and asked them to check on his welfare. An assistant manager with the apartment complex then went upstairs to find Belvin's front door unlocked. The manager entered the apartment, saw Belvin' condition and immediately notified the police. It was immediately apparent to the police that Belvin had suffered a massive trauma and homicide detectives were called.
The jury unanimously found that the murder was deliberate and intentional and returned a verdict of Guilty to Murder in the Second Degree and the related theft and credit card offenses. Dyson will continue to serve his sentence following the outcome of today's trial.
Montgomery County State's Attorney John McCarthy congratulated Assistant State's Attorney Donna S. Fenton in her work to keep a convicted murderer behind bars following the court's decision.
"What happened today sends a strong message to the community that a brutal crime like this will not be tolerated," McCarthy said. "I applaud Ms. Fenton for her work on this matter and Judge Salant for his decision that the original sentence remains appropriate."