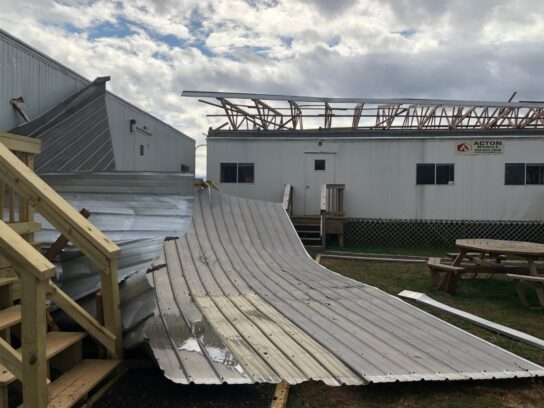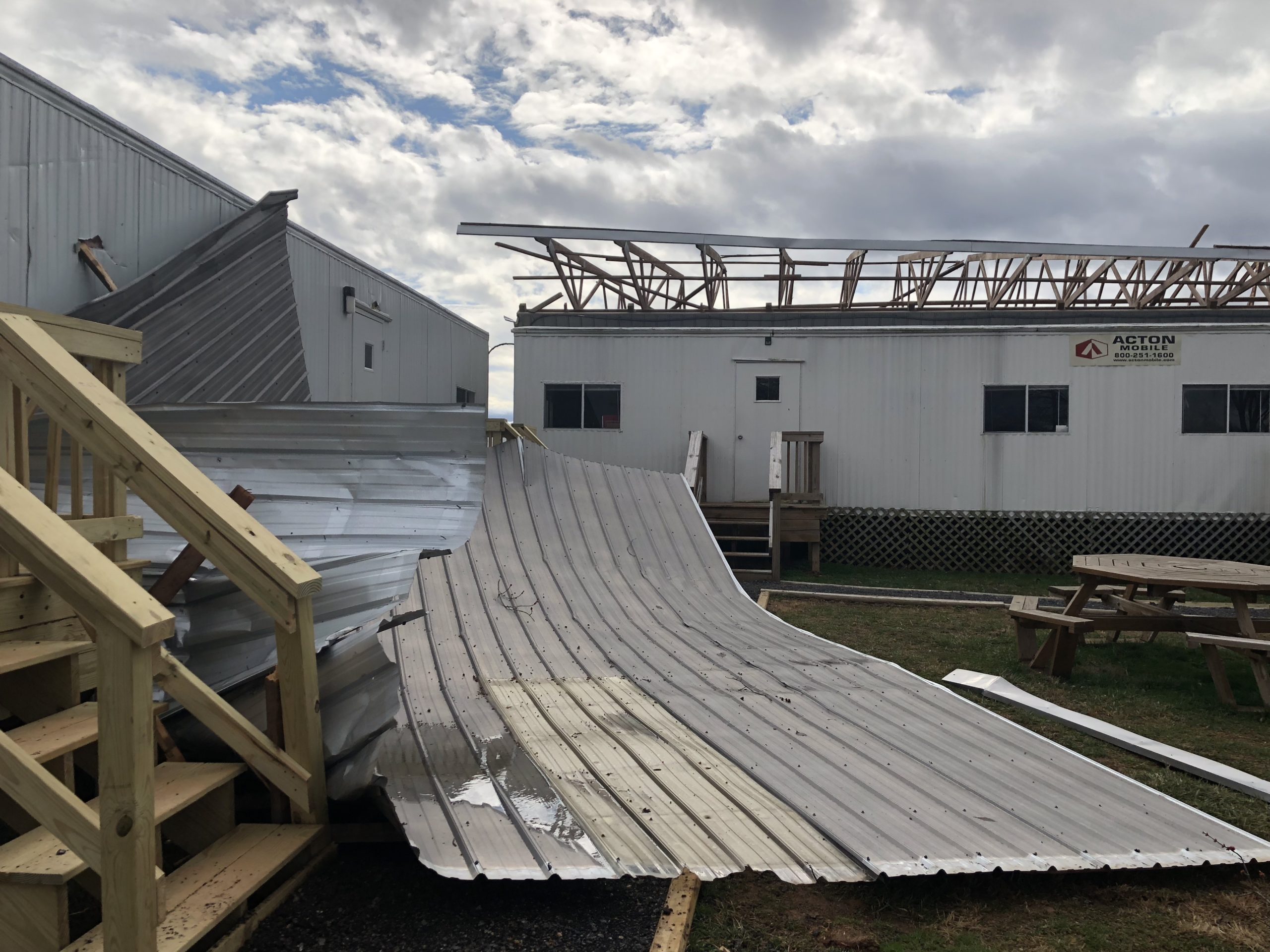 Warrior Canine Connection (WCC) in Boyds endured serious storm damage Friday, and employees believe it was caused by a tornado. The non-profit is currently closed due to the damage caused. 
WCC is an organization that trains service dogs for veterans with disabilities, with the help of veterans suffering from PTSD and other psychological trauma. Allison Pitcher, external relations manager for WCC, said a litter of puppies was actually born yesterday, and that all dogs and puppies are safe. Some are being kept in another building on the property, and some have been moved elsewhere for the time being, she said.
Pitcher believes a tornado hit around 8:45 a.m. The roof was ripped off of one of the trailer buildings and partially collapsed. Part of the fencing around the property also collapsed.
The National Weather Service is expected to come by and confirm whether it was indeed a tornado according to Pitcher. 
Volunteers have been coming by to help clean up the wreckage, or to bring food for those working, Pitcher said. She hopes that WCC will be open on Monday, but she can't be sure until the damage is assessed. 
Montgomery County was under a tornado watch Friday, with strong rain and wind coming through. In addition to Boyds, Germantown, Poolesville, Beallsville, and Darnestown were among the areas hit the hardest and suffered the most damage. 
https://www.instagram.com/p/B8RoRMCh_EX/?utm_source=ig_web_copy_link