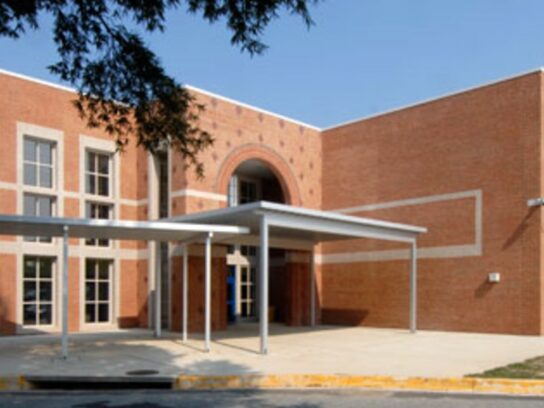 Gaithersburg Police arrested a man who was at Gaithersburg High School and had an AR-15 style assault rifle slung across his chest. It was ghost gun, which is an unregistered, unserialized weapon that is put together with a kit.
Jesus Luque-Santaclaya of Silver Spring is being held without bond on misdeameanor charges of having a dangerous weapon on school property, unlawful sale or transfer of a firearm and having a handgun, according to District Court in Rockville records.
His trial is set for Feb. 28.
Police responded to the high school Jan. 14 at 6:55 a.m. after receiving a report of a suspicious situtation. They saw a black BMW stuck on a stairwell and sidewalk that led to the rear of the school down to the football field, according to Police spokesperson Dan Lane.
A male and female were seen outside of the car, and police officers detained the 27-year-old man with the gun and secured the weapon, Lane said.
A recent shooting at Colonel Zakok McGruder High School in Derwood, in which an 11th grader shot a classmate, also involved a ghost gun. In that shooting, student Steven Alston Jr. purchased a ghost gun that was delivered to his home, and he put together, according to Montgomery County Police Chief Marcus Jones.
According to State's Attorney for Montgomery County John McCarthy, "This is not the first time we have seen it." He was referring to a ghost gun located in or near a school.
The Maryland legislators are considering legislation that would ban ghost guns.
According to Council President Gabe Albornoz, "Tackling the proliferation of ghost guns requires a sustained and forceful partnership among all levels of government. Ghost gun recoveries across the U.S. are on the rise, and Montgomery County is no exception."
In a statement, Albornoz said, "In recent months, residents and our young people have been directly impacted by the dangerous effects of ghost guns. On Friday, Montgomery County Public Schools had its first shooting inside a school building, and the shot fired came from a ghost gun."
He noted that 70 such weapons were confiscated in 2021 in Montgomery County.
Related Post