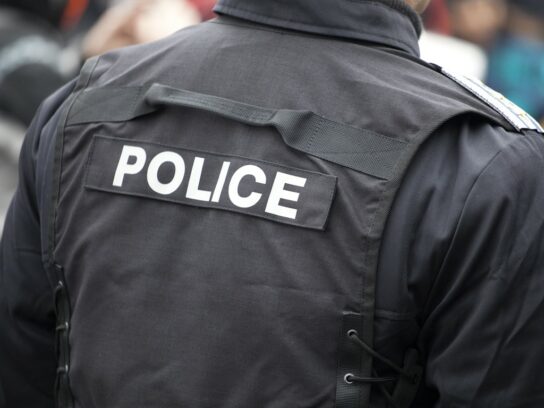 A Silver Spring man was sentenced to 30 years in federal prison for two murders in which the victims were beheaded, dismembered and buried in shallow graves, the Department of Justice announced Oct. 15.
According to a news release from the U.S. Attorney's Office, District of Maryland, Albaro Rosa Moreno, 24, is a member of the MS-13 gang and goes by the nickname Slow. Moreno admitted that from at least January 2017, he was a member and associate of the Parkview Locos Salvatrucha (PVLS) clique of MS-13.
Chief U.S. District Justice Judge James K. Bredar sentenced Moreno to 30 years, followed by five years of supervised release for conspiracy to participate in a racketeering enterprise with his gang activities.
According to the news release, in March 2017, Moreno participated in a murder along with other MS-13 gang members. According to his plea agreement, the victim had betrayed the gang by getting into a relationship with a female who was believed to be a member of the rival 18th Street Gang. Members of MS-13 agreed to say there was a party at Wheaton Regional Park on March 13, 2017. When the victim arrived, Moreno and others attacked him with a machete and knives and then beheaded, dismembered and buried the body.
About six months later, investigators recovered the body, which not only had its head severed but also its heart removed, according to the plea agreement.
Details in the agreement noted that Moreno had also assisted with the murder of another man, who was believed to be in a rival gang based on his tattoos and a review of his phone. The victim was confronted in Frederick, Maryland. There, the victim was hit with a tree branch and also attacked with a machete and knives. Like in the previous murder, the body was dismembered and buried. Moreno is charged with assisting in this murder but not directly participating.
According to the Department of Justice, the two murders were conducted so MS-13 members could "maintain or increase their status within the gang.
Thirty defendants have been charged and 19 of them, including Moreno, pleaded guilty to crimes related to their participation in the gang.
"The violence perpetrated by MS-13 members in our communities is totally unacceptable—especially the extreme and barbaric violence such a beheading and dismemberment that is a calling card of the MS-13 gang. The U.S. Attorney's Office in Maryland and our local and state partners are committed to keeping our communities safe from the violent threat of MS-13," said U.S. Attorney Robert K. Hur.
Jennifer C. Boone, Special Agent in Charge of the FBI Baltimore Field Office, said yesterday, "Albaro Rosa Moreno thought he could steal lives and escape unscathed. Today's sentencing should send a message to MS-13 members and their associates that medieval-style violence and senseless murder will not be tolerated."
According to the news release, MS-13 is an international gang composed primarily of immigrants or descendants from El Salvador. Branches or "cliques" of MS-13, one of the largest street gangs in the United States, operate throughout Montgomery, Frederick, Anne Arundel and Prince George's counties.