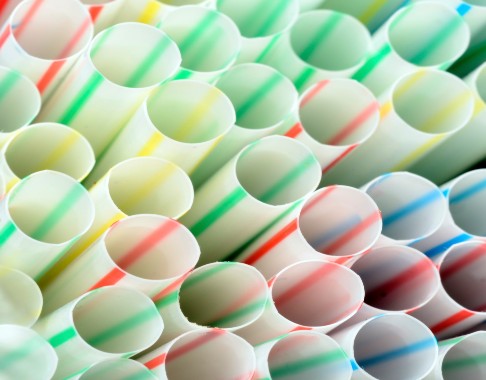 The "Skip the Straw" campaign beginning Saturday reminds Montgomery County restaurants and food service businesses to forego the extra plastic.
County Executive Marc Elrich proposed the law which prohibits straws given to dine-in customers, except on request or in compliance with federal disability rights laws. The Montgomery County Council approved the bill in December 2020.
The campaign is sponsored by the County Department of Environmental Protection (DEP). Single-use plastic straws have proven to be harmful to the environment by littering waterways and streets and jamming recycling machines.
Bill 32-20 will require businesses in the food industry to get rid of plastic straws and instead adopt degradable and compostable alternatives. The straws are said to be comparable in cost to the original plastic straws, according to Elrich.
Although eco-friendly straws will only be provided upon request in dine-in restaurants, straws will still be available to the public in self-serve dispensers for carryout, delivery and drive-through food options.
By Dec. 21, 2021 though, the county will require all straws, including those in carryout establishments, to be reusable, marine-degradable or compostable. Commonly reusable straws are made from bamboo, glass or metal, and marine degradable and compostable straws are made from paper and hay.
All restaurants will be still be required to have a reserve of plastic straws to comply with federal disability rights laws.
The DEP will provide education and collaborate with food service businesses to ensure understanding and compliance. Businesses that are unwilling to comply will receive a $500 fine for the first offense and $750 for repeated offenses. Fines can be imposed for each day the bill is not followed.
Skip the Straw! Effective May 1, 2021, Montgomery County restaurants will no longer provide straws to dine-in customers unless requested or to comply with federal disability laws. #SkipTheStraw

Visit: https://t.co/EPMDGIR3mC pic.twitter.com/lhEDP3KIBV

— Montgomery County Dept of Environmental Protection (@MyGreenMC) April 27, 2021