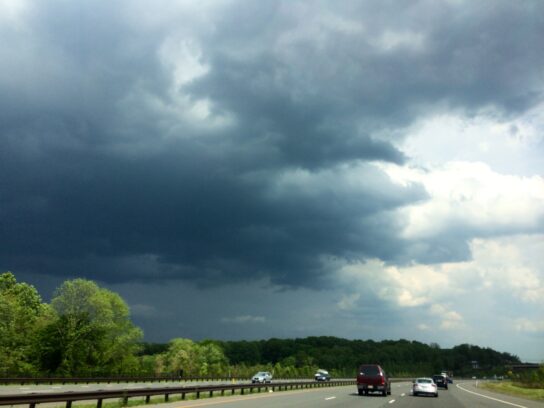 The National Weather Service (NWS) has issued a severe thunderstorm warning from now until 4:15 p.m. for portions of Montgomery County.
Winds may gust up to 65 mph and will cause trees and large branches to fall. Roads may become blocked by downed trees. Power outages may occur.
The storms may also produce ail in some isolated areas up to the size of a quarter.
Heavy rainfall may also lead to flash flooding in some areas.
A Severe Thunderstorm Warning has been issued for SE Montgomery County until 4:15 PM. Please head indoors until the storm passes.
Info: https://t.co/LaXbwsL3lE #MoCo #MdWx pic.twitter.com/yzfWFTx0SG

— MC Emergency Mgmt (@ReadyMontgomery) July 22, 2020