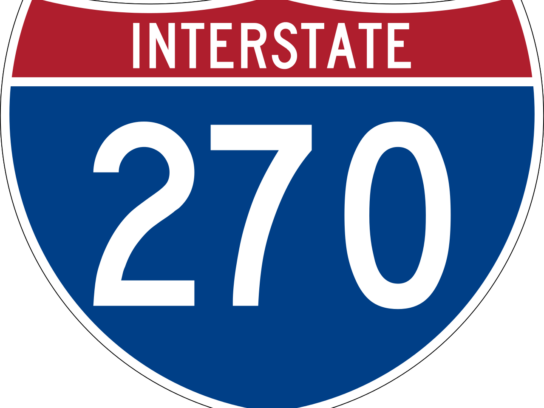 The Maryland Department of Transportation State Highway Administration announced it is testing a new ramp metering system on the ramp from northbound MD 118 to southbound I-270 in Germantown and will add more flashing yellow signals on other I-270 ramps in the near future.
The system uses sensors to detect traffic conditions in real time and then activates the signals when needed to control how traffic merges onto I-270. Eventually, 22 northbound and 23 southbound ramps will have a ramp metering system.
The first system is activated as a test and will become fully operational June 23. Then it will be deactivated until all southbound ramps have activated systems later this year, MDOT announced. The metering systems will be added on the northbound side in 2022.
When fully operational, drivers must stop when they see a flashing warning sign and not proceed until the signal changes to green. The signal is designed to allow one car at a time from each lane to proceed.
The I-270 ramp metering system is the first program of its kind in Maryland, according to MDOT.
TODAY! Ramp metering traffic signal flashing yellow on-ramp from NB MD 118 to SB I-270 in preparation for next week's full-color activation, proceed with caution down the ramp. Details & how #rampmetering works  https://t.co/BVi8olEqbC #mdotnews #ICM #I-270ICM pic.twitter.com/zNNdIw8R19

— MD State Highway Adm (@MDSHA) June 16, 2021